3 Vegan courses you won't be able to turn down!
Back To News
It's World Vegan Month so to celebrate, our latest box will set you up to have a delicious 'Vegan'ing In!'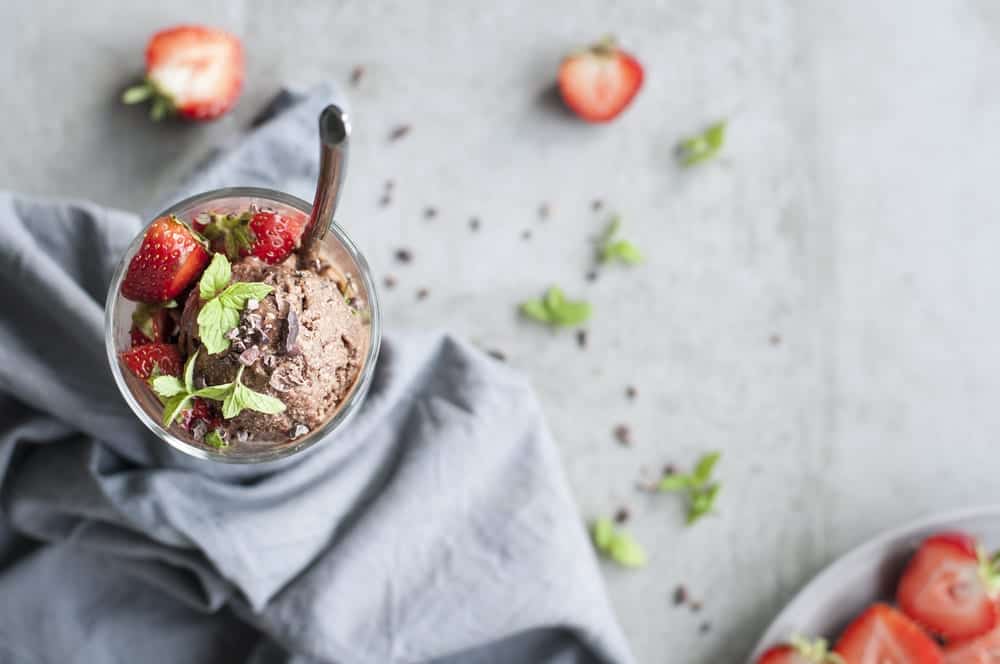 We wanted to treat our vegan customers, or those who want to try something different this month to 3 delicious vegan courses to enjoy an evening in for 2! For just £12 we've covered your starter, main and dessert! Enjoy delicious vegetable satay skewers, followed by a juicy portobello mushroom burger with sweet potato fries and a magical chocolate and avocado mousse to finish.
Let your taste buds go wild this Vegan month and tuck in!
Vegetable satay skewers
What's in your box…
1 garlic clove, peeled, crushed
1.5cm piece ginger root, peeled and grated
1 small red chilli (finely chopped)
Squeeze of lemon juice to taste
Mushrooms
Peppers
Courgettes
Sugar snap peas
Red onions
What you'll need…
2 tbsp Peanut Butter or nut butter of your choice
1-2 tbsp warm water
1-2 tbsp soy sauce
What to do…
1. Cut your favourite vegetables into chunks.
2. Grill all the vegetables to bring out the best flavour, we recommend using extra virgin olive oil and a pinch of salt and pepper!
3. Whilst your vegetables are grilling, start your satay sauce.
4. For the sauce, you need to heat oil in a pan over a moderate heat. Add the peanut butter and soy sauce and stir through.
5. Add the water to achieve a desired consistency.
6. Pop your grilled vegetables onto a skewer and pour over your delicious satay sauce. Enjoy!
Portobello mushroom burger with sweet potato fries
What's in your box…
Portobello Mushrooms
Garlic
Basil Leaves
Gem Lettuce Leaves
Tomato
Sweet Potato
What you'll need…
Burger Buns
Balsamic Vinegar
Olive Oil
Paprika
Salt
Pepper
Chilli Powder
What to do…
To see a full recipe for our delicious Vegan burger, click here.
Chocolate avocado mousse
What's in your box…
2 ripe avocados, peeled and stoned
What you'll need…
3–4 tbsp maple syrup or vegan runny honey alternative
1 tsp vanilla extract
50g raw cacao powder
What to do…
1. Combine all ingredients together except the syrup/vegan honey in a blender or food processor. Alternatively, you can mash them together by hand however it won't be quite as smooth.
2. Blend or mash to your desired consistency.
3. When ready, stir in syrup or vegan honey to taste.
4. Serve!