Not everybody will be experiencing the white sandy beaches, lively culture and glorious weather of the Caribbean this summer, however that doesn't mean you have to miss out on the fiery flavours of the local cuisine.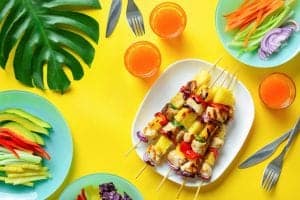 Jerk Kebabs with Mango Salsa
Kebabs are a favourite here at M.Hughes; they're super easy to make, delicious in taste and vibrant in colour. This recipe can be used with either chicken or halloumi for a vegetarian option. Just mix together either our Pirate Stew Spice or Spice Up Chicken with olive oil and the juice of one lime. Toss the chicken or halloumi in it and leave to marinate in the fridge. Make mango salsa by combining 320g of mango chunks, 1 large red pepper, a bunch of spring onions and some chilli sauce. Thread your chicken/halloumi and any other vegetables you like and grill.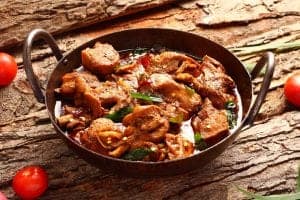 Jerk Sweet Potato & Black Bean Curry
Jamaican flavours go perfect in a curry, so we couldn't resist sharing the recipe for this delicious jerk flavoured vegan curry. Just whizz together chopped onion, ginger, coriander and our Pirate Stew spice and then add fried onion. Stir in thyme, chopped tomatoes, vinegar and stock cubes then bring to simmer. Finally, drop in sweet potatoes, beans, peppers and some more seasoning.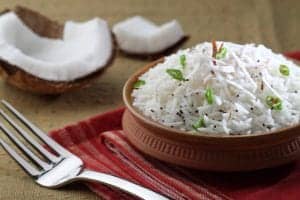 Coconut Rice
If you're wanting to go to the extreme, you could even make Caribbean coconut rice to be served with the above sweet potato curry. Simply melt butter in a saucepan and add ginger, garlic and cinnamon. Stir in rice (or grated cauliflower) and then add coconut milk, sugar, salt, lime zest and water and bring to simmer. Stir once, cover and reduce the heat. After 15 minutes fluff the rice with a fork and garnish with grated coconut.
Tropical Smoothie
A simple way of enjoying all the different fruit native to the country is to blend them together and make a smoothie. 3 passion fruits, 1 banana, 1 small mango, 300ml of orange or tropical juice and some ice cubes is the perfect mixture. You'll definitely feel like you're on a Caribbean beach!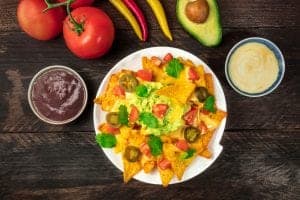 Reggae Reggae Nachos
Nachos will always be a crowd pleaser, so if you're looking for something delicious and full of flavour for your guests then we've got a recipe for you. Make your own tomato salsa sauce by softening onions and chilli in a frying pan with oil, then stir in tomatoes and tomato sauce or spice things up with our Sweet Chilli and Garlic Sauce. Pile the sauce on top of tortilla chips and cover with jalapenos and mozzarella and place in the oven until the cheese is melted. Serve with guacamole and sour cream.
We have a variety of different flavoured chilli sauces and Caribbean inspired spices available on our site that are perfect additions to the above recipes, click here to shop now.