We don't just stock fruit and vegetables here at M-Hughes, we're passionate about supplying only the best products to our customers and so for that reason, we stock some impressive ranges of cheese from Snowdonia Cheese Company to Dragon Cheeses.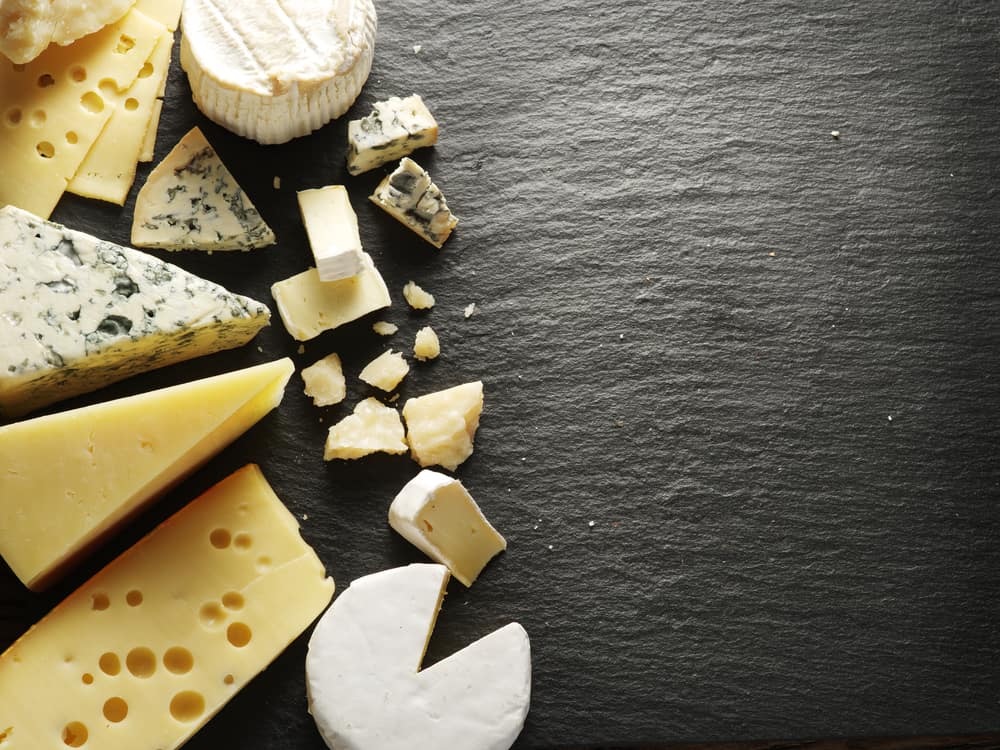 Cheese lovers may already know some of the best recipes and ways of eating cheese, but for those who don't, we've gathered some fantastic ways to enjoy it to its full extent.
Fondue
Cheese fondue is not only creamy and indulgent; it's also easy to make. The best cheese for fondue is a good quality one, or typically a Swiss cheese works best. As long as the cheese is buttery, creamy and melts smoothly, it will work well. Therefore, you could use cheddar, however the flavour would be less traditional. If this is the route you want to take then we suggest you take a look at our range of Snowdonia cheese, as they come in a variety of exotic flavours.
We've found a dreamy cheese fondue recipe over on Well Plated by Erin's blog which will tell you all the best ingredients to use as well as the perfect method. You can find it here.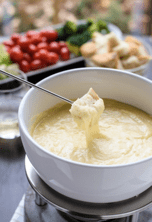 Grilled
There is a difference between making a grilled cheese sandwich and enjoying some cheese that has been grilled. This is because the ever-so-popular 'grilled cheese sandwich' is actually melted cheese, in a grilled sandwich. Grilled cheese on its own is cheese like halloumi, that has a high melting point and so can be enjoyed grilled without becoming a bubbling, melting mess.
Halloumi has a dense and hard texture when raw, but when grilled it becomes a form of art with crispy, golden-brown exterior and a softened inside that has a pleasantly squeaky, chewy bite. We sell a deliciously creamy halloumi block on our site, or you can enjoy the Violife 'Mediterranean Style Block' that is the perfect Vegan alternative to your favourite halloumi.
Baked
A warm baked camembert on a cold winter's day not only warms your body up but also your heart too; it's guaranteed. To intensify the flavour even more, we recommend you push some crushed garlic, rosemary and chilli flakes into the camembert before baking and then serve with breadsticks and flatbreads. Brie is very similar in texture to camembert and so can often be used as a replacement. You can buy brie here.
On a Board
It goes without saying, that one of the best ways to enjoy cheese is when it comes in large quantities, which is what makes cheese boards such a crowd pleaser. The cheese you include on your showstopper of a board should include a variety of flavours and textures. The different basic cheese families include Aged, Soft, Firm and Blue, so make sure you choose a few from each in order to satisfy your guest's different tastes. You also need to ensure you offer both some sweet and savoury ingredients, so make sure you have some fresh fruits and meats on there too. To start off your board, we have our 'cheesy night in' bundle, which includes a selection of flavoured cheeses as well as grapes and chutney. We even offer a Vegan alternative to the bundle too.
However it is that you choose to eat it, cheese is delicious. Don't forget to add some to your basket today.