Cocktail Recipes to Impress Your Guests This Party Season
Back To News
Whilst Christmas is seen to be all about the food, there's no mistaking that the drinks play just as much an important part to a successful celebration.
Whether it be a drink to warm your guests up on a cold wintery night, or a boozy concoction that will get the party started, we've got some fantastic festive recipes for you.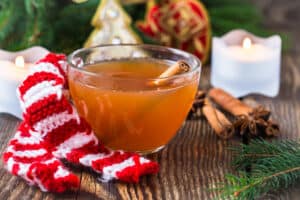 Christmas Punch
With a blend of prosecco, sloe gin, Jägermeister and apple juice, this party punch promises to be a crowd pleaser. The day before you plan to serve your punch, freeze a bunch of red grapes and chill 750ml prosecco and 1L of cloudy apple juice in the fridge. When it comes to serving, put the grapes and a generous handful of ice in a punch bowl before pouring 250ml of sloe gin and 50ml of Jägermeister in, then add 1 ball stem of ginger finely sliced, 3-4 sprigs of rosemary and 1 finely sliced clementine in too. Stir gently and serve!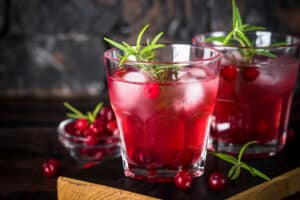 Cranberry Vodka
Cranberries are firm favourite in their sauce form at the dinner table, however have you thought about trying them in a boozy form? This recipe needs to begin around two weeks before you plan on serving, so make sure you get it on your to-do list now! All you need is 250g of fresh or frozen cranberries, 1L bottle vodka and 175g caster sugar. Prick each cranberry a couple of times with a fork and layer up in a large jar with sugar. Pour over the vodka and then leave them for two weeks, shaking the jar daily. When it's time to serve, strain and decant.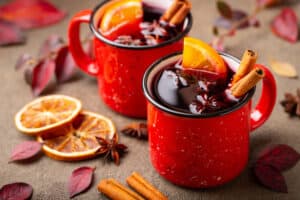 Gluhwein
It just can't be Christmas without a delicious glass of Gluhwein. Not only will this warm up your guests, but it will fill your kitchen with the delicious scent of red wine, brandy, orange and spices. Simply place sliced and halved orange slices, one bottle of red wine, 200g caster sugar, one cinnamon stick and 3 slices of fresh, peeled ginger in a large pan. Warm gently for around 10-15 minutes but don't let the mixture boil. Add in 150ml of brandy, rum, amaretto or schnapps and then pour into glasses and serve warm.
It goes without saying that you should drink responsibly, however if you do happen to make any of these recipes then be sure to share them with us on Instagram, using the hashtag #CuttingVegRecipes. If you do, you'll receive a discount off your next order – just in time for Christmas and the New year!