Comfort Food Recipes to Fill Your Heart and Your Stomach
Back To News
Comfort food is designed to be exactly that, food that comforts us when we need it. Whether it be a dish that has a nostalgic value, or just warms us up inside, you can't go wrong with a delicious comfort food dish. Here's so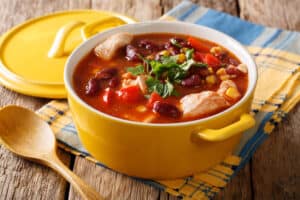 Chilli Non-Carne Soup
Everybody loves the classic Mexican dish of Chilli Con Carne, but have you ever thought about switching it up and creating a soup version? Just heat olive oil in a large pan then fry garlic, onions and celery until softened. Then add peppers and stir in chilli powder and cumin. After a few minutes of cooking, add balsamic, sugar, tomatoes, stock and some seasoning then simmer for 10 minutes. Once this is done, add the kidney beans and serve with a warm baguette for the ultimate comfort dinner.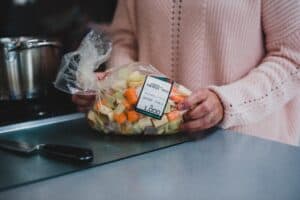 Stew
If there's one thing we love about autumn, it's that it means our slow-cooker can come back out of the cupboard! From casseroles to stew and beef bourguignon to goulash, slow cookers can create some incredibly versatile dishes that certainly make our stomachs happy. We recommend you purchase our 'Stew Pack' which is a 1-kilogram bag packed with pre-prepped diced mix and a slow cooker staple.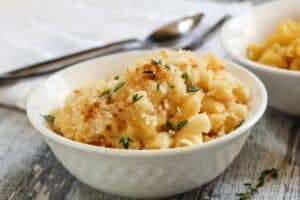 Mac n Cheese  
All year round, Mac n Cheese warms up our hearts, but as we approach the dull, wet weather of autumn, it becomes even more of a firm favourite. If you're looking for a recipe that really brings some flavour to warm you up, why not try swapping your usual cheddar for our Mature Cheddar with Garlic and Herb. When it comes to the 'mac' part, try swapping your usual macaroni for roasted butternut squash, too or add it in to your sauce as a puree like we did in a previous blog!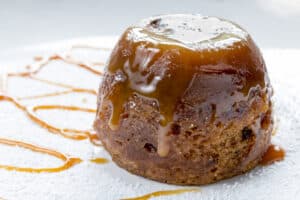 Sticky Toffee Apple Pudding  
Nothing quite screams nostalgia like a traditional pudding covered in custard however we don't always have to stick with what we know… Sometimes our favourite childhood dishes can be adjusted to suit our matured taste buds but still taste just as good like a delicious sticky toffee pudding with apple slices in. Just make your sticky toffee pudding as normal, and when you have a smooth batter, add in sliced Bramley apples.
Whether you choose to switch up your usual comfort food recipe with an additional ingredient or you stick to the original, make sure you share your snaps with us if you're using any of our produce. If you do, you could receive a unique discount code straight to your DM's! Get involved today.