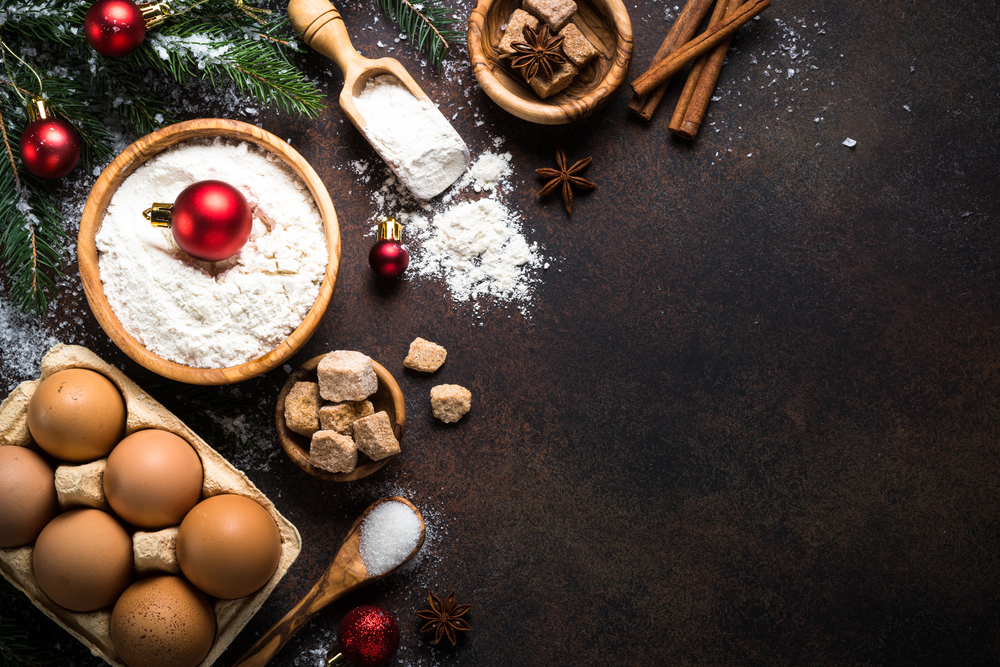 Are you ready for the holiday season?
Getting ready for the festive season should be a wonderful time, but the preparations can take a toll on you if you're leaving it for too late. Whether you plan to spend the holidays with your family or friends, you should make the most out of it and getting organised is key to avoid disappointment.
In this blog, we've got you covered with our top 5 tips to help make your life easier and your cooking process more enjoyable:
1. Make a game plan
The holiday frenzy can quickly become overwhelming, therefore, it's essential to plan ahead to avoid any last-minute obstacles coming in your way. Throwing things together without an action plan will get you incredibly stressed, so you should consider creating a menu in advance that caters to you and your family's taste.
Additionally, you can avoid big queues if you purchase your cooking ingredients ahead of Christmas Eve to ensure you have everything you need. Did you know we offer click & collect services every Friday and deliver to certain areas? Check out our new delivery schedule here.
2. Ask for help
 If you're hosting the Christmas dinner this year, cooking for a large family can be a difficult task, so why not get some help?
You can ask your little ones to help you with small tasks around the kitchen or kindly ask your family or friends to come by and make cooking more enjoyable. The holidays are all about family, so what better way to spend time together then preparing some delicious food together? It will make it for a great bonding time.
3. Consider buying in bulk
If you don't want to run out of essentials during the festive period and after the stores shut down, you can try buying food in bulk as that will save you both time and money.
However, we recommend bulk food only with the products that you use very often in your recipes or if it's seasonal items you only find around the festive period.
4. Write down your shopping list
As mentioned above, being organised will help you tackle the holiday cooking with success. When it comes to shopping, you can use the classic list to make sure you won't miss out on any items you need.
You should also take advantage of the sales leading up to to the holidays and stock up on your favourite items at discounted prices.
5. Get ahead
Who says you must leave cooking the whole dinner for the Christmas day?
There are plenty of foods you can prepare one or two days in advance, thus making your job much easier. For instance, if your holiday meal will consist of a roast dinner, the gravy sauce or the stuffing can be prepared beforehand. When deciding on how much food you need, it's best to consider how many people you'll have at the table and how much they will eat to avoid preparing too much food that will go to waste.
Alternatively, there are plenty of options that you can buy ready-made from the store, such as the Christmas pudding or sprouts that are already peeled.
Want to skip the queues and get your favourite goodies delivered to your door or through our click & collect service? Shop our fruit and veggie combo boxes here.