There's nothing quite like cooling down after a warm day with a delicious ice cream, but did you know you don't need a top-of-the-range ice cream maker to make your very own ice cream? Even better – you don't even need to use the unhealthy ingredient
Yes, you heard us right, you can easily make your very own 'nice' cream at home. 'Nice' cream is a perfect substitute for your usual dairy ice cream, made from frozen bananas and packed with flavour. Known for its light, creamy texture, this frozen delight is the perfect healthy summer treat.
To make nice cream:
Step 1: Peel overripe bananas, cut them into slices and freeze.
Step 2: Once fully frozen, put the bananas into a food processor or blender. If you struggle to break the bananas down fully, then add 60ml of a dairy free milk like almond or cashew to help.
Step 3: Add in a flavour of your choice to create your sweet treat!
Step 4: Serve immediately or freeze for 30-60 minutes for a thicker consistency.
You can add any fruit, flavour or toppings of your choice to your nice cream so go wild with chocolate chips and cocoa powder for a chocolate treat or try adding mango and pineapple for a fruity twist. Here's our five favourite classic recipes: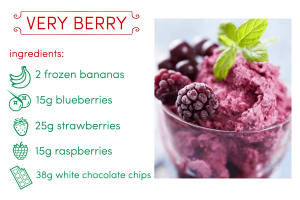 You can grab yourself a berry bundle for this recipe here.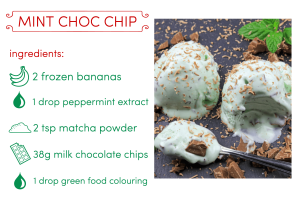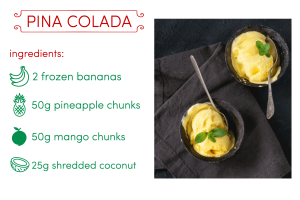 Don't forget to add pineapple and mango to your basket too!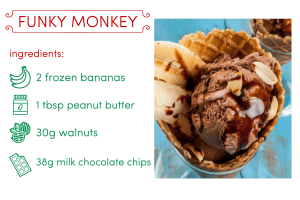 Cantaloupes and kiwi can be bought here.
Add all your favourite fruity toppings to your basket today on our website. Then, once you've whipped up your refreshing treat, don't forget to share a snap with us on Instagram.