From the Ground Up is our feature that dishes the dirt on those fruits and vegetables that we don't want your taste buds to miss out on!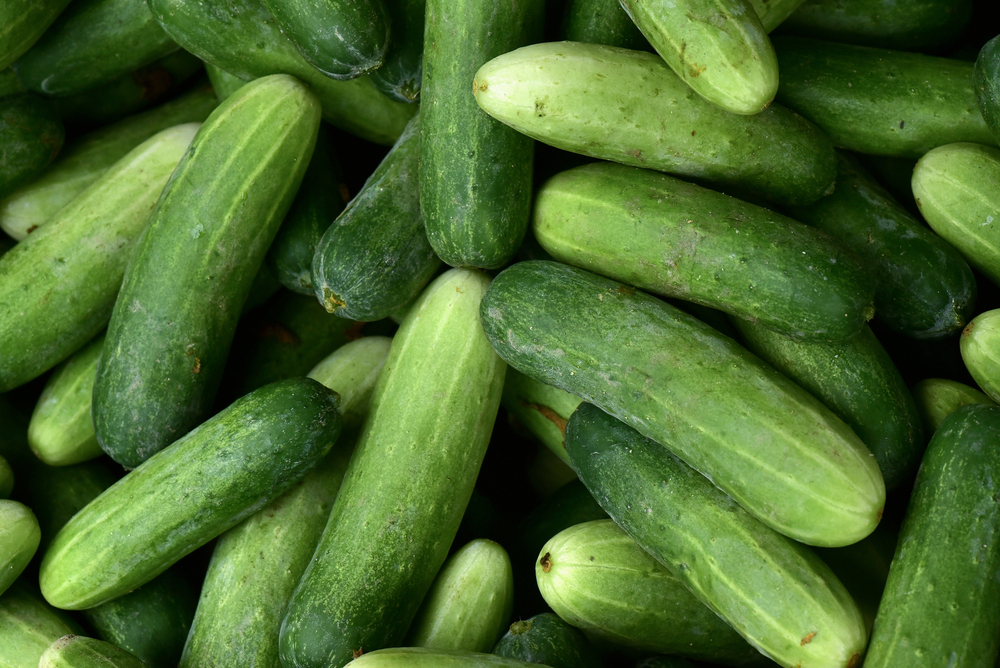 Made up from 95% water, cucumbers are a refreshing summer-grown plant that are actually categorised as a fruit thanks to being part of the melon family. 
What are they good for?  
As well as being a great form of fibre, cucumbers are refreshingly tasty which is why they're commonly enjoyed by themselves when cut into crudités and dipped in hummus, in a sandwich, as part of a salad or even in a gazpacho soup. 
What do they taste like?
Depending on the variety of cucumber, some have a mild melon aroma and flavour. Some describe the taste of cucumber skin as slightly bitter as it is a heavy, waxy and fresh fruit.
How do you store, prepare and cook it?
To store: We recommend that you keep cucumbers out the fridge and not in any wrap – their skin will protect them! Cooling them will only remove all their moisture. If slicing the cucumber, pack in a sealed container and store in the fridge for a maximum of two-three days.
To prepare: Cucumbers can be sliced, diced, cut into ribbons, rounds, peeled or deseeded; the choice is yours!
To cook: Cucumber is most enjoyed when eaten raw, however if you are wanting to cook then why not try roasting it for a tasty summer side! 
Availability 
Although a summer fruit, we stock cucumber all year round, as do most European markets!
Our Top Recipe
We aren't going to lie, we think cucumber is at its best when floating in a gin with lots of ice. In terms of eating the cucumber, we definitely recommend creating your own hummus and using the cucumber as crudités to dip. You could also try using a spiraliser or peeler to make your cucumber into ribbons and enjoy in a salad.
Add cucumber to your basket today.