From the ground up is our feature that dishes the dirt on those fruit and vegetables that we don't want your taste buds to miss out on!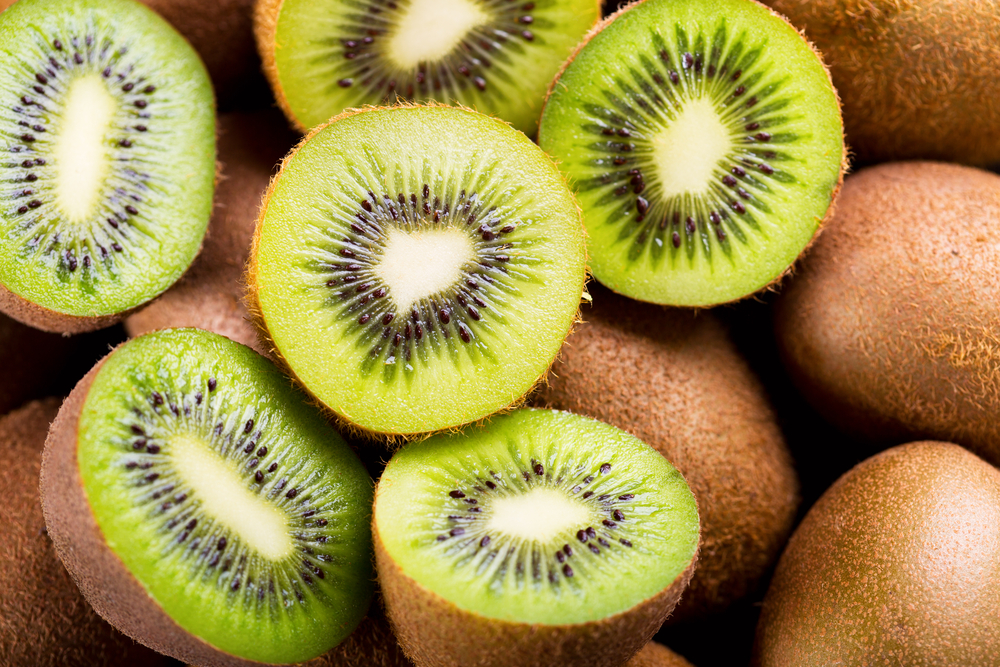 Did you know that kiwi fruit is actually packed with more Vitamin C than an orange? Full of flavour and plenty of health benefits, this refreshing tropical fruit is also part of the berry family.
What are they good for? 
Full of water and minerals, Kiwi Fruit are perfect for snacking throughout the day, as well as great in a smoothie. It's also been known to help with asthma thanks to the high amount of Vitamin C and antioxidants it has!
What do they taste like?
The Kiwi Fruit offers a unique, but familiar taste which people find difficult to pin down. Some think it is close to pineapple with a tropical juicy taste, whereas others believe it is closer to strawberries, with it's seeds and fleshy interior.
How do you store, prepare and cook it?
If your Kiwi Fruit is not yet ripe, keep it at room temperature with other fruit until you can feel it give a little bit when you squeeze it. Once ripe store it in the fridge; it should last for around a week.
Whilst the skin of the Kiwi Fruit is edible, many find the fibres off-putting and so choose to peel off the skin with a knife. Alternatively, you can cut the Kiwi Fruit in half and scoop the fruit out with a spoon.
Availability 
'Kiwi Season' depends on where the kiwifruit is grown. For example in California, kiwi is grown September through November however in North America and New Zealand it is from May to November. This is because the kiwi's ideal growing conditions include plenty of sunshine, rain and fertile soil, making it available all year!
Our Top Recipe
Although ideal in a smoothie, kiwi is a great accompaniment in many other recipes. When mixed with onion, chilli, lime juice, honey, cumin and curry powder, kiwi can be used for a delicious chilli kiwi salsa to serve with nachos or alongside a chicken dish.
If you're after a recipe on the sweeter side, why not try making your own kiwi jam? It's something a little different, but it's sweet and delicious!
Add kiwi to your basket today.