From the Ground Up is our feature that dishes the dirt on those fruits and vegetables that we don't want your taste buds to miss out on!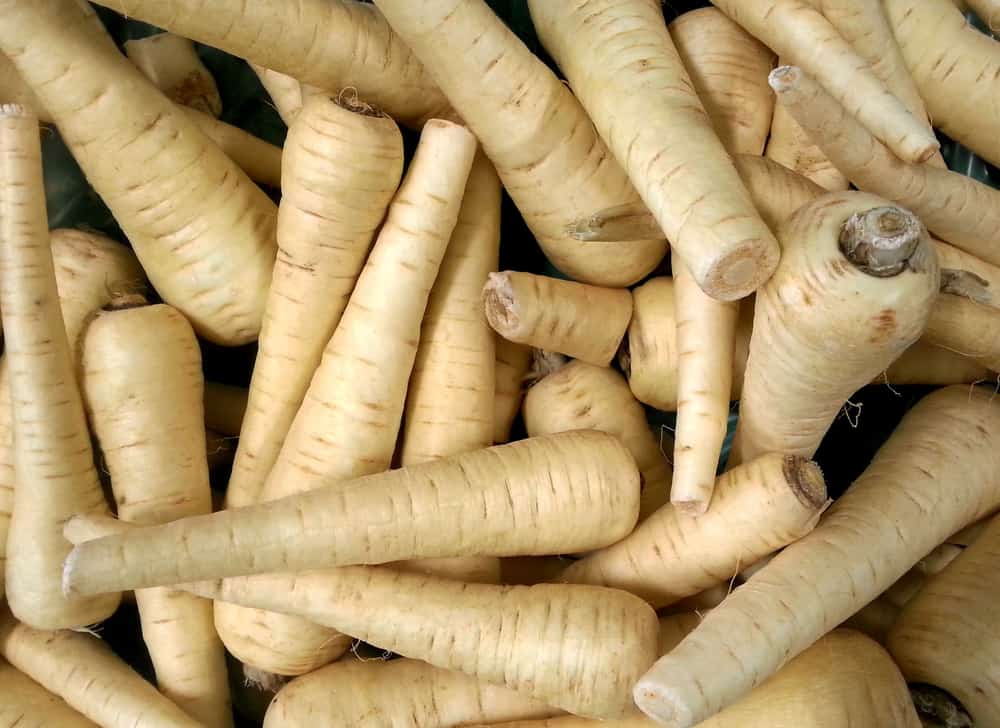 It's not hard to believe that parsnips are closely related to carrots in the vegetable family, except for their cream colour, they look just like carrots.
As parsnips are a Christmas staple, we couldn't miss out on featuring them in this month's From the Ground Up blog.
What are they good for?
Parsnips are enjoyed on any Sunday dinner; however, they're certainly set to be a feature on any Christmas dinner plate next week. They're great for bringing a sweet, roasted flavour to the table as well as lots of nutrients, vitamins and a hearty dose of fibre.
What do they taste like?
Parsnips are known for having a distinct taste. Their sweetness is likened to that of their vegetable brother the carrot, however they are also described as having an 'earthy nuttiness' to them.
How do you store, prepare and cook it?
To store: Parsnips will last for around a week if they are kept in a perforated bag in the fridge.
To prepare: Smaller parsnips (or 'young parsnips' as they're sometimes known) don't need peeling thoroughly. They just need scrubbing to clean and can be served whole. If you have large, older parsnips, you will want to peel these very thinly with a peeler or knife and then chop into batons.
To cook: We definitely recommend roasting your parsnips in order to bring out their strong, sweet flavour. Once chopped into batons, roast them for 40-55 minutes. If you do choose to boil your parsnips, boil the chopped chunks for around 15-20 minutes.
Availability
Parsnips are at their best during the winter season, between September and March. The winter frost makes parsnips much sweeter, which is why they're commonly found on a Christmas dinner.
Our Top Recipe
As we mentioned above, we LOVE roasted parsnips. If you're looking for a sweet side dish that's super easy to prepare and will be a crowd pleaser this Christmas day, we definitely suggest you honey-roast your parsnips. All you need is 500g of parsnips, 1 tbsp of flour, 1 tbsp of honey, 2 tbsp of sunflower oil and 2 tbsp of butter. Cut your parsnips lengthways into batons and then put them in a large saucepan covered with salt-water. Boil and cook these for around five minutes then drain in a colander and let steam-dry for a few minutes. Whilst they steam-dry, heat the oven to gas mark 5. Sprinkle the flour and honey over the parsnips then toss to coat. Then, place them in a roasting tin with the sunflower oil, butter and seasoning. Roast for 40 minutes until golden and turn halfway through.
You could also make a delicious spicy parsnip soup with the recipe we have here.
Add parsnips to your basket today.