From the ground up is our new feature that dishes the dirt on those more unheard of fruits and vegetables that we don't want your taste buds to miss out on!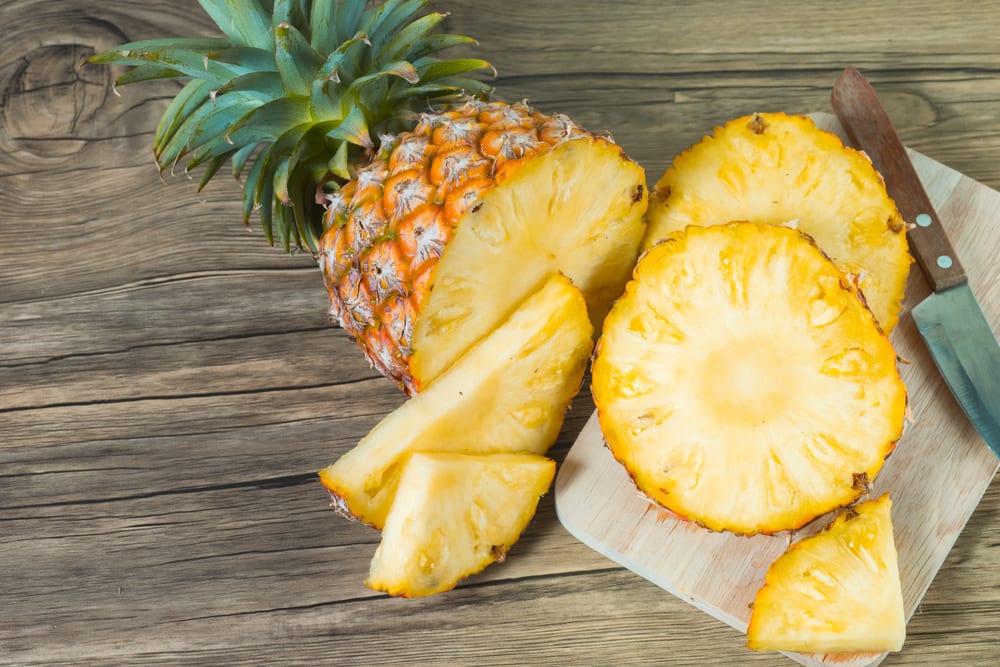 The next fruit on our 'From the Ground Up' feature is pineapple; the sweet, tropical fruit that is indigenous to South America.
What's it good for?
There aren't many things that pineapple isn't good for! It's rich in vitamins, enzymes, antioxidants and is a great boost for the immune system. As well as all this, it also aids indigestion, helps to build strong bones and is low in calories!
What do they taste like?
Once it's tough and spiky outer shell has been removed you will find a delicious white or yellow flesh with a distinct sweet flavour unlike any other fruit.
How do you prepare, store and cook it?
To prepare a pineapple, slice off the leafy top and cut a slice from the bottom so that the fruit can sit up on a cutting board. Slice off the peel in broad downward strokes, taking off as many brown eyes as possible. Once the outer shell has been removed, slice as required and cut out the tough core from the centre of each slice.
Pineapple should be stored at room temperature unless the peel has been removed, then it can be stored in an airtight container and chilled.
When eaten raw, pineapple is commonly used in fruit salads or enjoyed with desserts such as ice cream or yoghurt. However, when it comes to cooking, pineapple is used in many different cuisines throughout the world. It is found in many Asian dishes such as sweet and sour pork and can also be seen making an appearance as a topping on Hawaiian style pizzas.
Availability
Although readily available almost year-round, the peak season runs from March through to July.
Our top recipe
As mentioned above, pineapple is a delicious addition to a fruit tart, but when it comes to savoury, we definitely recommend adding some pineapple chunks to the roasting tin when you're cooking pork, allowing them to baste in the juices. Alternatively, blend it with coconut cream and white rum to create a cheeky Pina Colada this weekend!
Add pineapple to your basket today.