From the Ground Up is our feature that dishes the dirt on those fruits and vegetables that we don't want your taste buds to miss out on!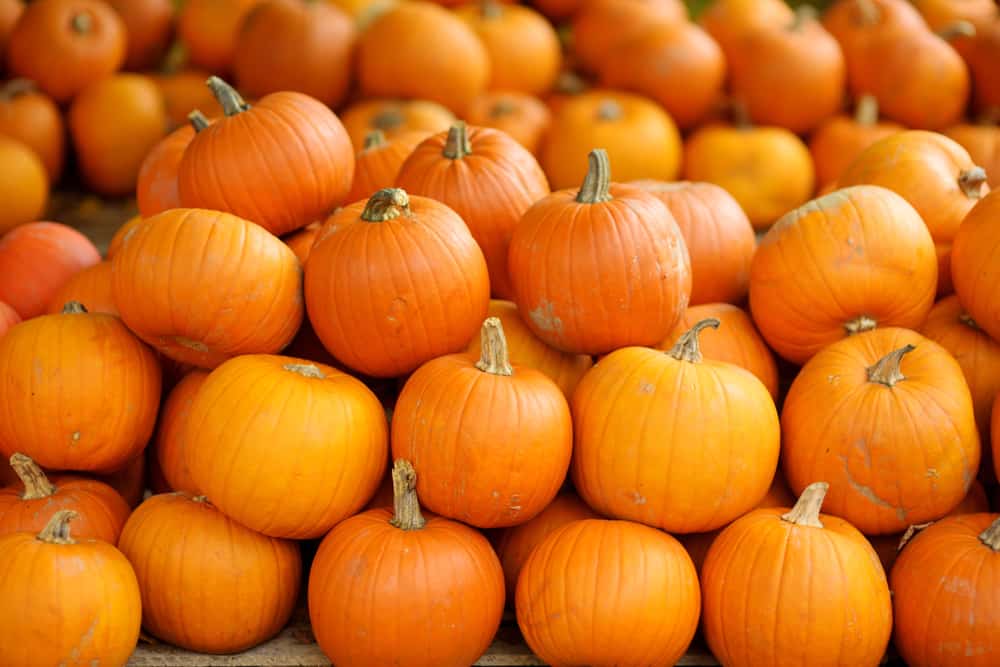 What are they good for? 
Pumpkins are the most famous of the winter squash family, with October being their month to shine when they are used throughout the month as Halloween lanterns. In terms of health benefits, pumpkins are actually a good source of fibre and packed with vitamins and minerals.
What do they taste like?
Pumpkin has a very distinct taste that can often be difficult to describe. When it's roasted, the flavours are a lot sweeter and can be likened to earthy flavours. Its texture is similar to any other squash or potato, but with a watery texture.
How do you store, prepare and cook it?
To store: Pumpkins kept in a cool, dark and airy place will last for several weeks, however if you're choosing to carve your pumpkin, it will only last for around three to five days. Once cut, pumpkin should be kept in in a container in the fridge for no longer than a week.
To prepare: Pumpkins are tough – It takes a lot of hard work and elbow grease to cut into one easily. Our best advice would be to place one on a flat surface on top of a thick tea towel and to use a large sharp knife to cut into the middle. You may need to hammer the knife to get it in all the way. Then, cut the other side until you reach the middle and your pumpkin should split in half. Scoop out all the seeds and sludge from the centre and then cut into chunks or slices as required. If you're roasting your pumpkin, we advise you to keep the skin on!
To cook: The pumpkin can be baked or roasted, and this should be done for 30-40 minutes. If boiling, do so for 15-20 minutes. Use your pumpkin to make soups, stews or mash.
Availability 
Unsurprisingly, pumpkins are available from October to December.
Our Top Recipe
Ever thought about making pumpkin hummus? If you're having a Halloween party this will definitely be a spooky showstopper. Simply cut the top off your pumpkin, remove the seeds and scoop out the flesh. Cut the flesh into pieces and roast with garlic and oil. Bake for 45 minutes until the pumpkin is very tender and then leave to cool. Once cool, tip into a blender with the juices from the roasting tin. Add lemon juice and chickpeas and season with a little salt before blending. If the mixture is still a little thick, add a drop of oil. Then scoop the hummus back into the pumpkin and serve with your favourite crudités!
As a Halloween treat, we're offering 25% off all our large pumpkins up until 31st October. Add one to your basket today and use the code PUMPKIN25 to receive your discount.