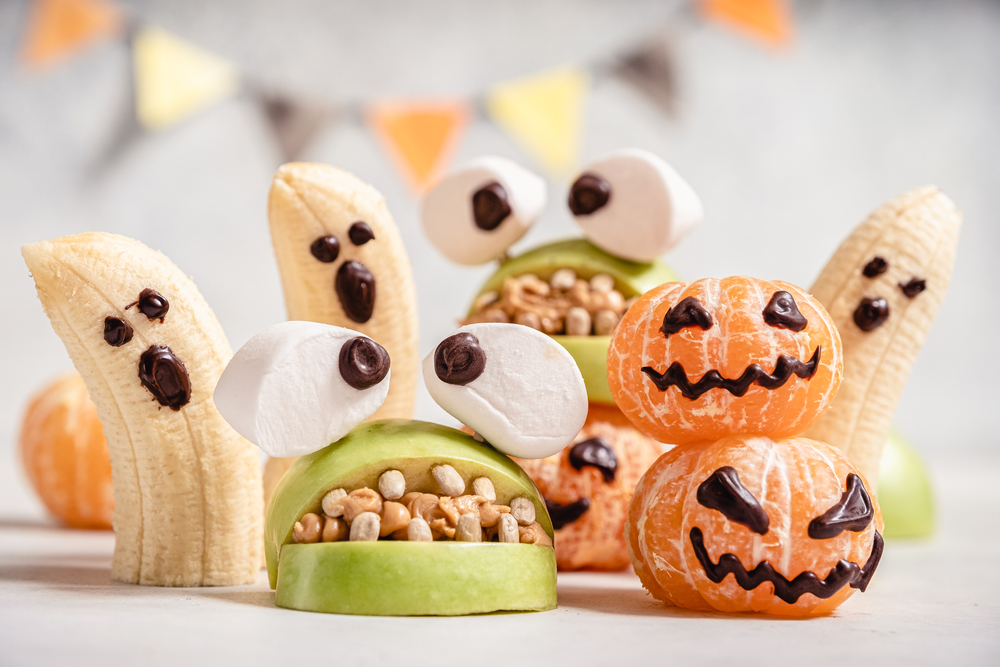 The most terrifying night of the year is right around the corner and nothing says Halloween like trick-or-treating, scary costumes, overly excited children and – you've guessed it – lots of candy!
Although it's important for the kids to enjoy themselves this spooky season, we're here to tell you that you can still make it a healthy Halloween without a sugar overload. Eating too many high-sugar foods can lead to health problems and obesity, so it's essential you cut down on any unnecessary calories. When it comes to how much added sugar you should consume, the CDC recommends limiting your intake to less than 10 percent of your total daily calories.
If you're stuck for ideas, let us take your worries away and follow our top tips on how you can stay healthy this Halloween:
Opt for a healthier Halloween dinner
Swapping desserts with fruits and vegetables which contain natural sugars can be a great way to avoid a sugar binge. In addition, having a healthy dinner before going trick-or-treating will make your children less likely to snack or overindulge while going door-to-door.
To make them more attractive for your kids, why not decorate your snacks in the Halloween theme? Check out some spooktacular ideas for your Halloween meal here.
Worried you don't have time to get your shopping done on time? We've got your Halloween shopping wrapped up in our latest healthy Halloween box filled with fresh fruits and vegetables. Order it here.
Go trick-or-treating by foot
Leave your cycle or car at home and walk around the neighbourhood while trick-or-treating. Not only it will help you lose calories, but you'll be able to spend time together as a family and showcase your creative costumes – the kids will love it!
Consider healthy drinks
Aside from soda, energy drinks are filled with sugar and they can raise the risk of certain health problems, such as increased blood pressure or reduced energy. According to research, the average can of sugar-sweetened soda or fruit punch provides about 150 calories, almost all of them from added sugar.
To prevent that, you can replace the usual soft drinks with unsweetened tea, water, 100% orange juice or make your own Halloween-themed lemonade.
Avoid buying candy until the last-minute
If you're planning to hand out treats, avoid buying the candy bags until the last day before Halloween so you won't be tempted to eat them while they're in the house.
It's also a good idea to monitor the candy stash and after trick-or-treating, store the rest of the candy somewhere out of sight so that your kids won't be tempted to snack during the evening.
Get everyone moving
If you're hosting a Halloween party, make sure to include physical activities that will entertain the kids and make them forget about snacking. You can plan a fun costumes parade or play musical chairs that will get the youngsters moving and keep them busy throughout the party.
Regardless of how you decide to spend your Halloween, there are ways you can avoid the sugar rush yet still enjoy yourself. By incorporating these easy tips in your day, you'll be able to have fun this spooky season and form habits that will encourage you and your family to look after each other and have a healthier diet.