As Halloween approaches, pumpkins and squashes are a must have on the shopping list – and not just for carving!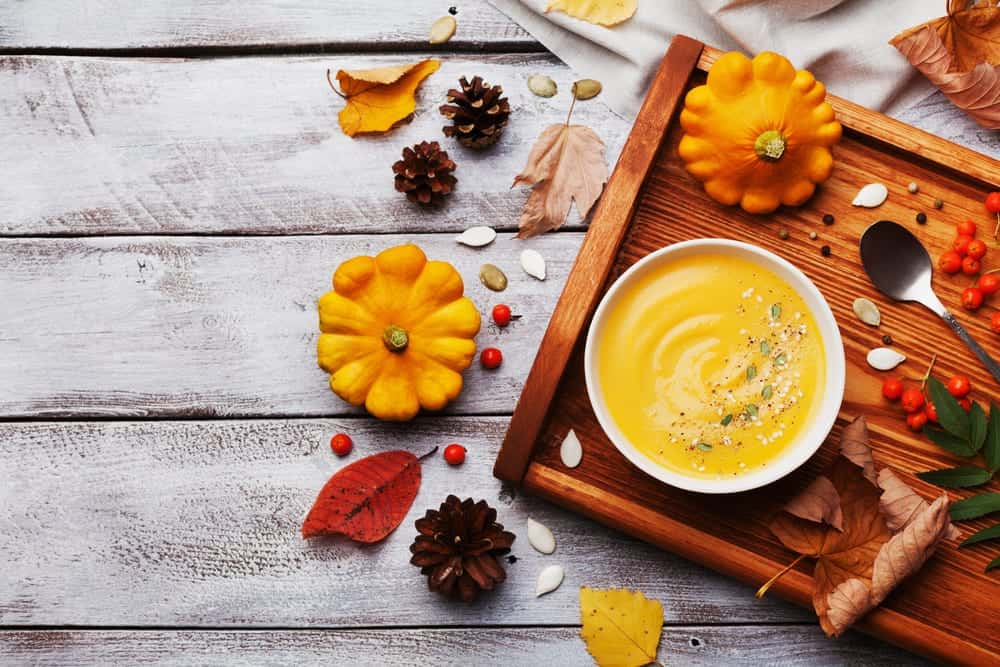 Take a look at our favourite squash inspired dishes that you can recreate this Autumn!
Pumpkin Hummus
Hosting a Halloween Party? What better to serve your guests than pumpkin hummus with veg crudités!? Simply follow your favourite Hummus recipe but try adding freshly roasted garlic and pumpkin flesh when blending in the food processor. Served with pepper, carrot or cucumber crudités this is sure to be a hit!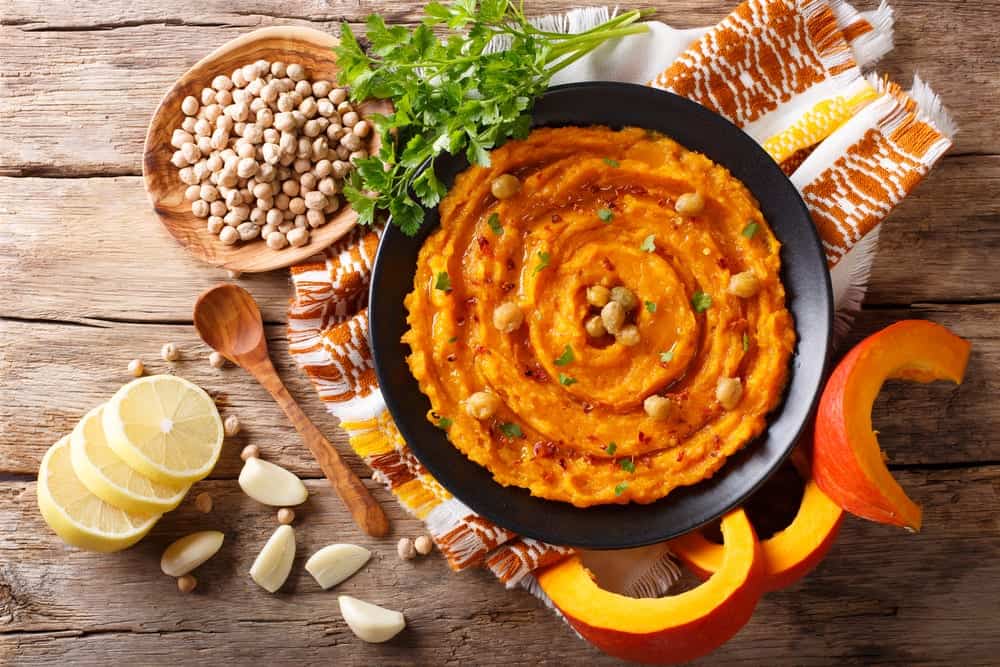 Pumpkin & Bacon Soup
You can't beat a bowl of wholesome pumpkin soup. But have you tried adding maple cured bacon to the mix? The sweet cooked bacon against the warming subtle onion and pumpkin infused soup can only be called sheer bliss! To serve, sprinkle over pumpkin seeds and drizzle with maple syrup.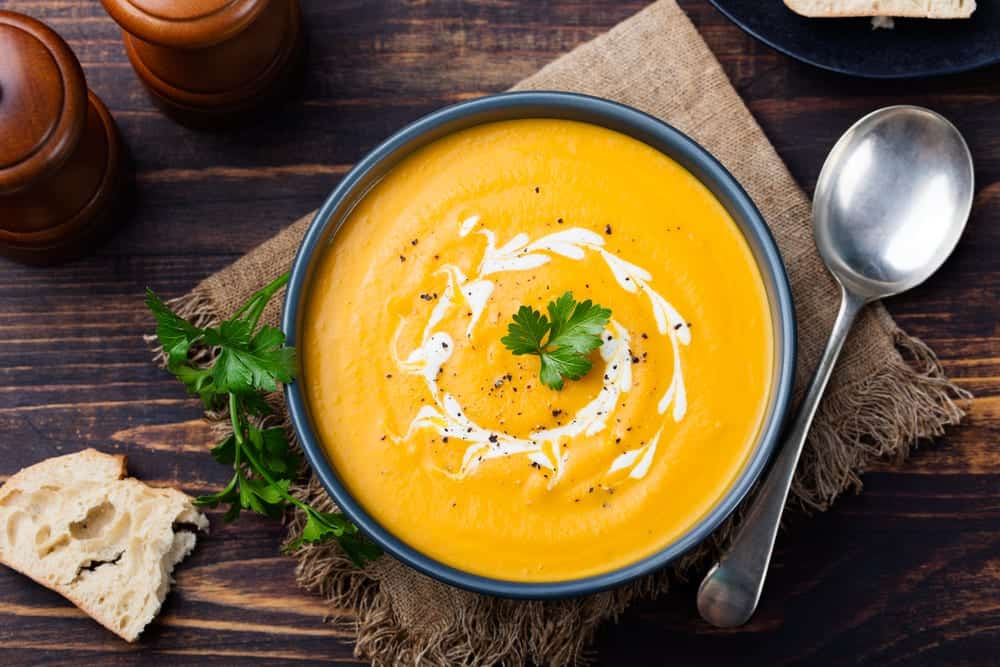 Pumpkin Pancakes
You've heard of pumpkin pie, but what about pumpkin pancakes!?! Make yourself a simple pumpkin puree by either roasting or steaming your pumpkin until tender. Add to a food blender to puree until smooth and then add to your American pancake mix. Cook your pancakes as normal, looking out for the orange, golden tinged colour to signal its time to flip. Once cooked, pile the pancakes high and depending on what time of day you're enjoying them top with ice cream or yoghurt. Why not try adding a swirl of toffee sauce on top? It is Halloween after all!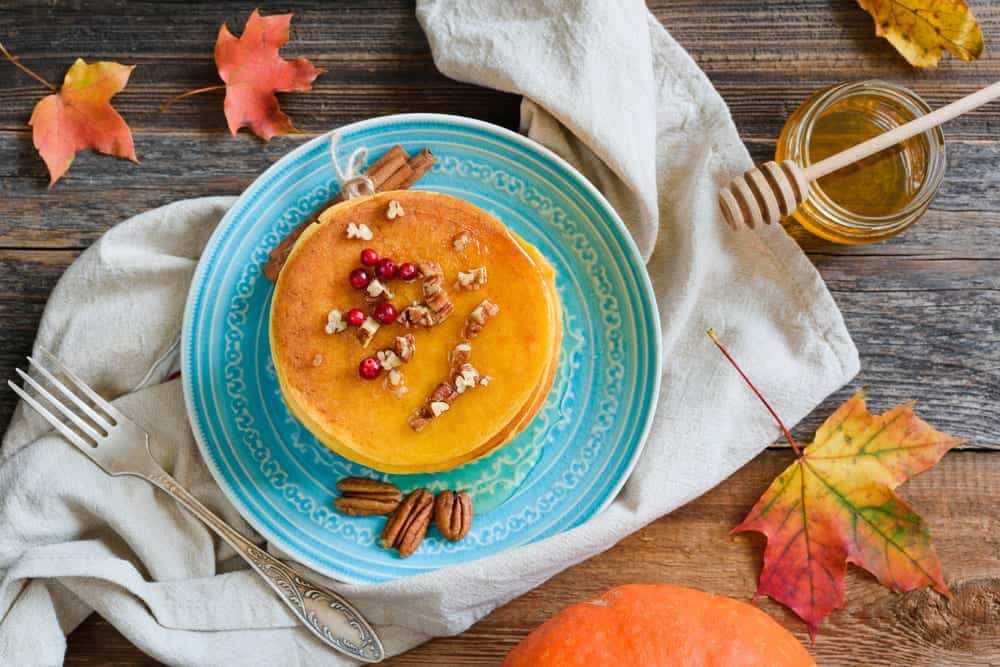 Butternut Squash Risotto
There simply isn't anything more satisfying on an autumn night than tucking into a cheesy, sage and butternut squash risotto. Simply roasting the butternut squash and sage together creates a match made in heaven. Once your risotto is cooked to perfection top with your tender yet crispy butternut squash mix and sprinkle with an extra helping of parmesan.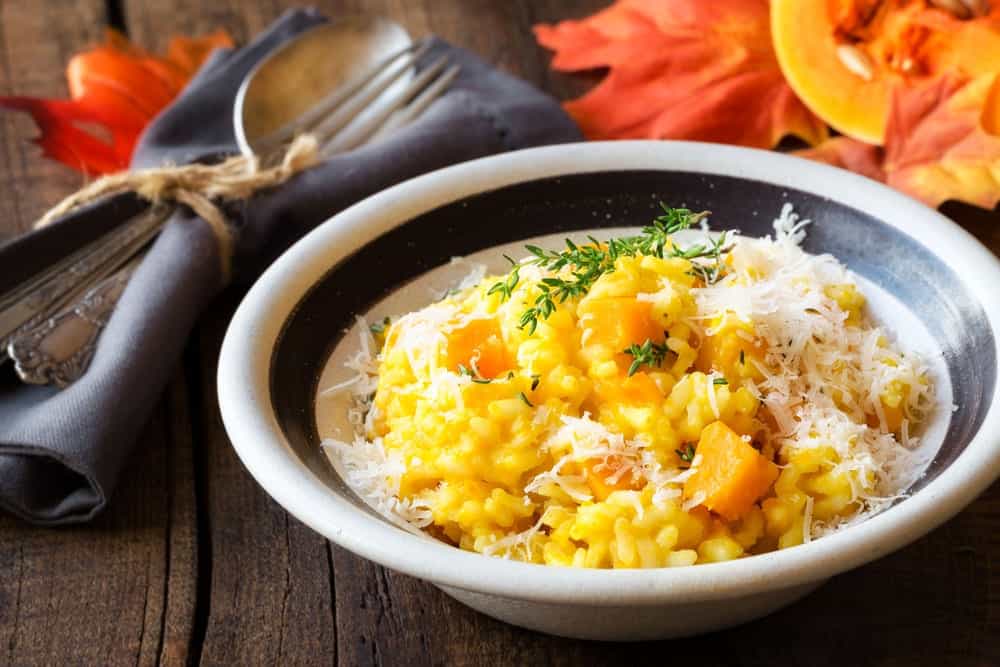 Stuffed Squash
Just like the pumpkin hummus, a stuffed squash will make a perfect party centrepiece. Simply split the squash in half and drizzle with oil and roast until the flesh is tender enough to scoop out and mix with lots of other treats. Our favourites include artichokes and sun-dried tomatoes, before returning it to the oven with a healthy helping of cheese sprinkled on top to give a crispy baked finish. Your guests will love scooping out the centre to reveal the delicious filling!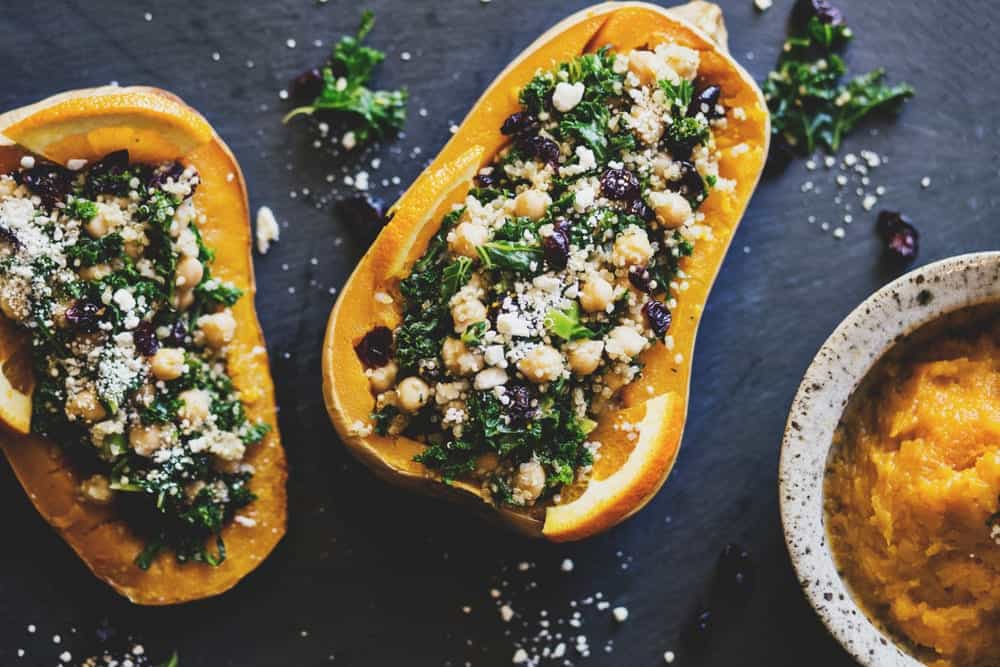 Butternut Squash Macaroni Cheese
An all-time favourite that's topping everyone's favourite foods at the moment, we just can't say no to macaroni cheese. But at least with the addition of squash, it's adding to one of our five-a-day! Just like the pancake recipe above, start by creating a butternut squash puree. Just before you're about to serve stir the puree through your gooey macaroni cheese to add a sweetness to the dish that people won't be able to resist.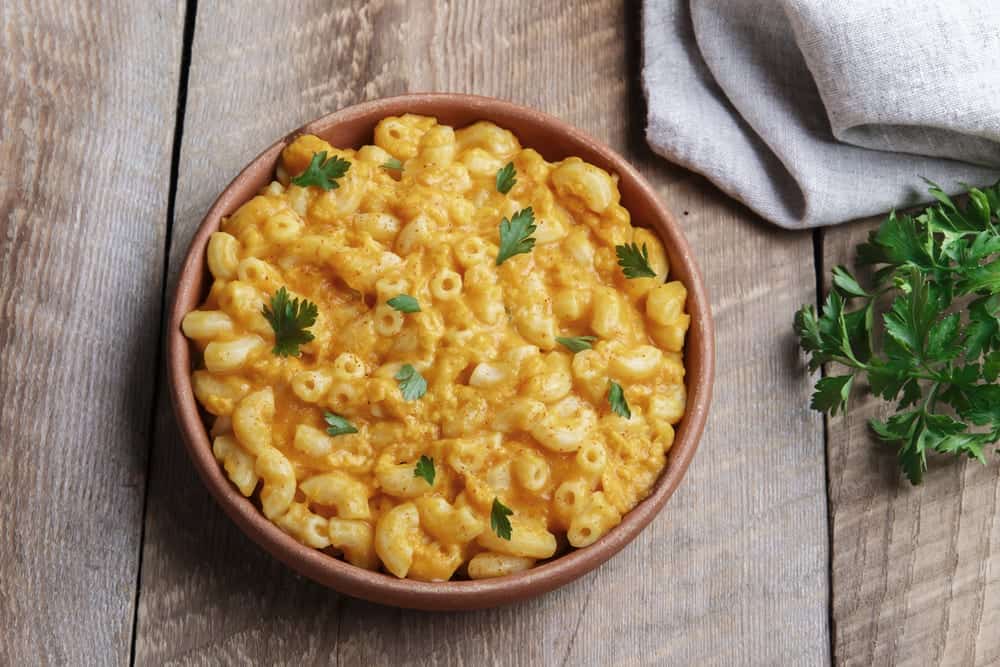 Shop our fresh range of pumpkins and squashes now here.