As Christmas approaches, love them or hate them, Brussel sprouts are a must have on the shopping list!
Check out our five favourite recipes that we think will change your mind about the marmite of the veg world!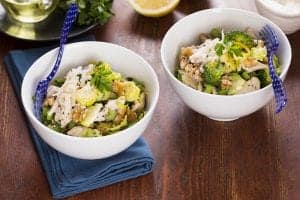 Chicken, walnut and sprout salad
Who said sprouts were only served at Christmas? Try combining them in a tasty salad for an extra nutty flavour. Add chicken, asparagus, walnuts and shredded sprouts in a large bowl and gently toss to combine. Mix up a dressing with mayonnaise and lemon juice, adding salt and pepper to taste before drizzling over. Looking for an extra twang? Try grating some apple in to.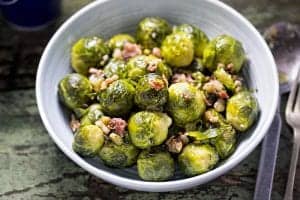 Pan fried sprouts with crispy pancetta
After you've briefly blanched your sprouts in boiling salted water spruce them up by pan frying in a sizzling hot pan with goose fat and lardons of pancetta. The nutty taste of the sprouts mixed with the salty juices released from the pancetta is what this dish is all about, making it perfect accompaniment to your Christmas dinner.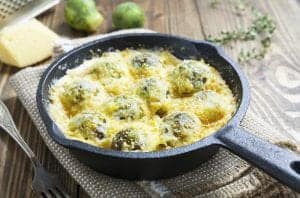 Cheesy sprouts
Anything covered in cheese automatically makes it better, right? These baked sprouts coated in a peppery béchamel sauce and topped with crumbling's of your favourite festive cheese, is one you won't want to miss out on, on Boxing Day!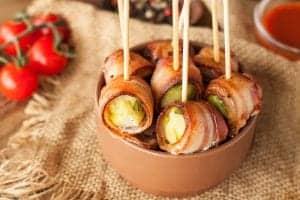 Bacon wrapped sprouts
You've heard of pigs wrapped in blankets, well this isn't much different. Lightly oiled and rolled in salt and pepper before being rolled in streaky bacon and baked, these crispy little treats are a must have on a festive buffet.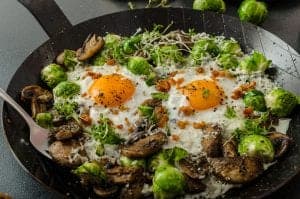 Brussel Breakfast
Brussels for brunch? Convinced? You will be! Pan fry onion, garlic, mushrooms and shredded Brussel sprouts together until softened. Crack in your eggs to bake and top with a sprinkling of parmesan before serving with crusty bread to dip and break the yolks.