Afternoon tea is usually seen as a very traditional event, so why not switch things up and make your tea party one to remember?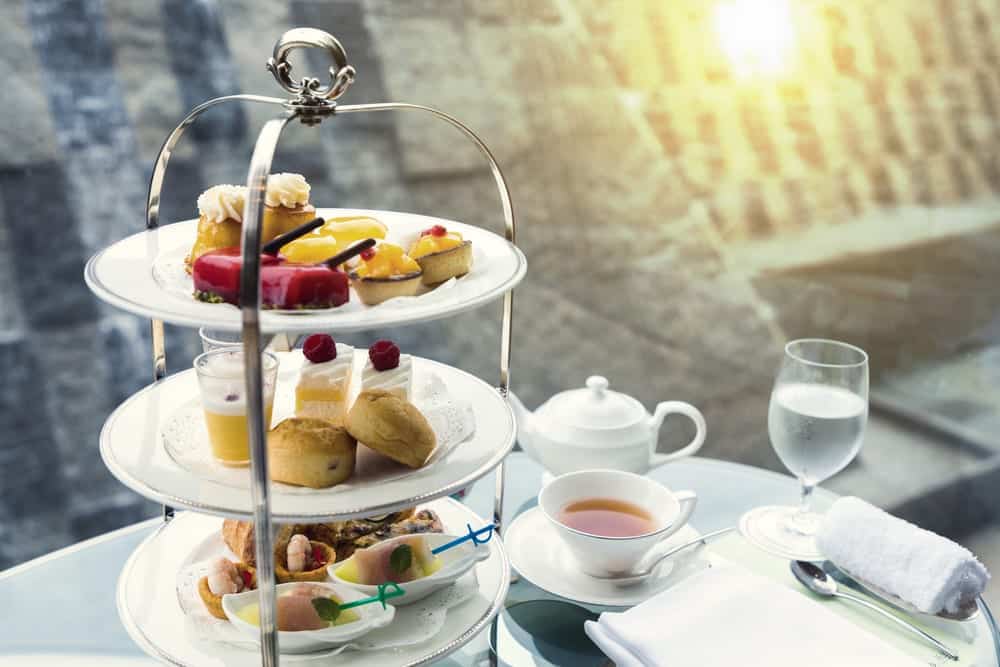 This Afternoon Tea Week (12th – 18th August) get your aprons on, the tea brewing and the sandwiches cut with some of our super swaps…
Tea
If you're planning a tea party, it's easy to focus purely on the food but remember that tea is the staple. You could switch it up slightly and make fruit infused tea. The best fruit tea should be sweet and strong in flavour so opt for fruit like peaches or raspberries or, if you're looking for something slightly more refreshing then try iced tea.
Scones
Arguably, scones are the best part of an afternoon tea. Whilst the usual big debate is whether it's cream or jam first, we find ourselves stuck between sweet or savoury. Ploughman's scones are a tasty cheese scone alternative that are filled with thin slices of apple and chutney instead of cream, however we also love a fruit scone. When making your usual scones, add mashed raspberries into the mixture for a fun, fruity pink twist!
Sandwiches
Finger sandwiches are super easy to make and always enjoyed at a tea party so make sure you have all the favourite fillings. Cucumber sandwiches are a classic, but you could try adding mint for a refreshing, summery variation or even combine it with salmon and cream cheese. If you really want to stick with the classics, then don't forget we have a variety of nine different cheeses you could use on your sandwiches. 
Sweets
You always want to have a sweet tier at your afternoon tea, but make sure your dessert choice isn't too heavy. Commonly served dessert dishes are trifles, cupcakes or mini Victoria sponge cakes. Seasonal fruit always goes down a treat too so make sure you have lots of berries (like our berry bundle) or cherries to hand.
Snacks
If all the above still isn't quite enough food for you and your guests, then make sure you have lots of light snacks on the side. A crudité platter featuring a variety of mixed raw vegetables and dips like hummus, cheese and chive dip or guacamole is a great option. Check out our 'Super Easy Picnic Ideas' blog here that has a great hummus recipe and other quick and easy snacks you could make.
Don't forget, as well as all the ingredients mentioned above, you can also shop our Essentials Bundle which has milk, eggs, bread and butter for just £6! It's ideal for your tea party, especially when it comes to making the sandwiches so add it to your basket today.