Recipe: Portobello Mushroom Burger & Sweet Potato Fries
Back To News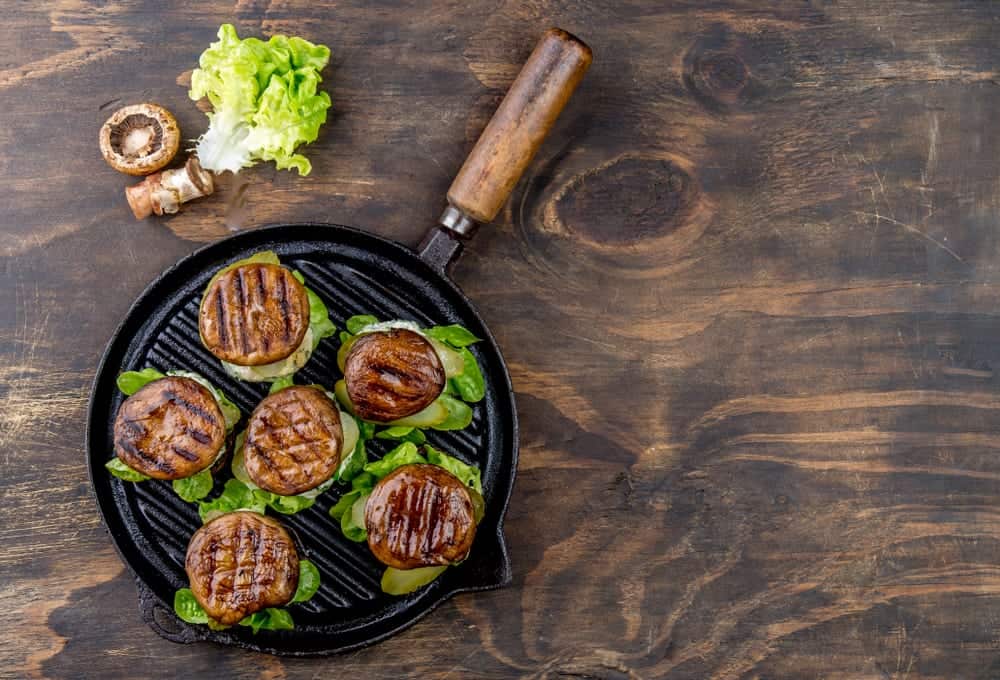 Method

For the sweet potato fries:

Pre-heat oven to 200C/180C Fan/Gas 6
Peel and chop 1-2 sweet potatoes into fry size batons.
Toss sweet potato batons in a large bowl with just enough olive oil to coat them.
Combine ½ tsp salt, ½ tsp pepper, 2 tsp paprika, and ½ tsp chilli powder and sprinkle over sweet potato batons.
Spread sweet potatoes out on a baking sheet, being sure not to over-crowd them and bake for 20 mins, turning halfway through.
For the mushroom burgers, preheat grill to high.
Cut the stems off the Portobello mushrooms and make tiny holes in the caps using the tip of a knife.
Finely slice beef tomatoes.
Combine 4 tbsp of olive oil and 2 tbsp of balsamic vinegar in a small bowl.
Chop 2-3 cloves of garlic finely and add to olive oil and balsamic vinegar mixture.
Brush the Portobello caps and tomato slices with a generous amount of the oil mixture.
Arrange the Portobello caps, rounded side down, on grill pan and grill on both sides for about 3-6 minutes until nicely browned and soft.
Arrange tomatoes, basil leaves, lettuce leaves, and Portobello mushrooms on burger buns and serve with sweet potato fries.