Satisfy Your Chocolate Cravings with These Sweet Fruity Treats
Back To News
We all love chocolate, don't we? The sugary-sweet taste sensation is often unmatched in the culinary world, but unfortunately it isn't the healthiest of foods…
Many of you will be taking part in Dechox this March, which is a campaign organised by the British Heart Foundation in order to raise awareness of heart conditions, as well as encouraging fundraising. If you are one of those taking part, then here's some terrific news – we've wrote this blog to tell you about some of our favourite chocolate swaps to help you get through the month!
Peanut butter with Apple
A staple in chocolate swap circles, simply chop up an apple into slices, add a big dollop of peanut butter to your plate and you'll have a sweet replacement snack, rich in both protein and healthy fats. Get your Pink Lady Apples here for the perfect accompaniment.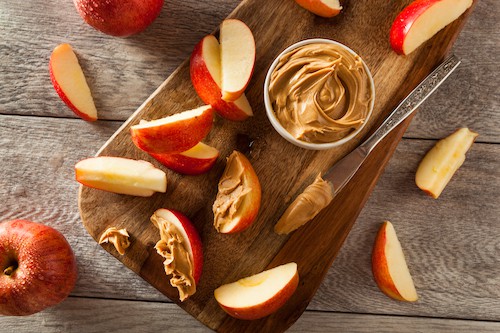 Banana and caramel
Another simple swap you can make is via bananas and caramel. Whether drizzled or drenched, the addition of caramel to an already sweet-tasting banana is sure to satisfy even the sweetest of sweet tooth's. If you want to take your chocolate craving a step further, take a look this Caramel Banana Upside Down cake from @shiran_dickman:
https://www.instagram.com/p/BoHm0CmhVlk/
Healthier cereal options
As much as our chocolate-flavoured cereals can give us what feels like a much-needed sugar kick to start the day, there are healthier options to be had! Why not try adding some fresh berries to your healthier cereal for a more of a natural sugar boost (P.S. our Berry Bundle is an ideal option for this swap!).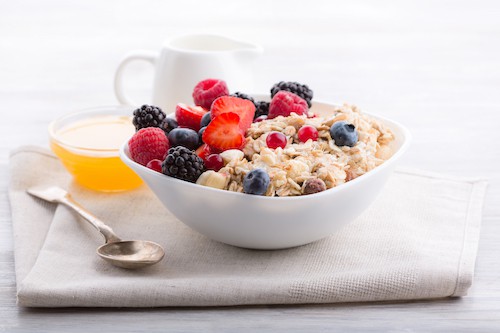 Cheese and Biscuits
A versatile food is cheese! Not only can you add it to pastas, pizzas, burgers or other savoury meals – it makes an amazing dessert too! Pair your favourite cheese with some grapes and biscuits as well as a nice chutney for a perfect alternative to a chocolate sugar fix, in fact you can even opt for our Cheesy Night In box to get a head start on your chocolate-loving friends.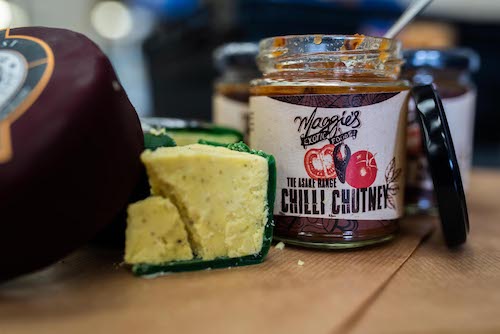 Found some of your own chocolate hacks or recipes? Share them with us on Instagram using the hashtag #CuttingVegRecipes for your chance at a voucher to redeem against your next order with M Hughes!