With the weather gradually getting warmer and the days getting longer, it's time to transport your dining outdoors and fully embrace summer.
Whether you're having your own picnic, you've invited some friends round for lunch or you just want to enjoy your garden a little more, eating al-fresco is great fun, which is why we've gathered some of our favourite, and simple, recipes that you can enjoy outdoors.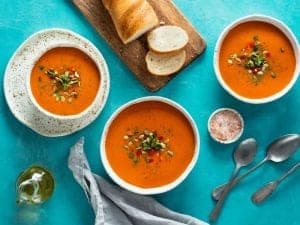 The last thing you want to be doing in summer is to be stood behind a stove, which is why this chilled Spanish soup is a great alternative. Just mix 1 tbsp of white wine vinegar with 50ml of cold water and ½ tsp of salt. Then, place 30g of torn white bread into the mixture and allow to soak. Meanwhile you should blend together; pepper, cucumber, vine tomatoes, chilli, onion, garlic and thyme leaves. Once this is done, add ice, the soaked bread and blend again. Drizzle with some olive oil when serving and enjoy!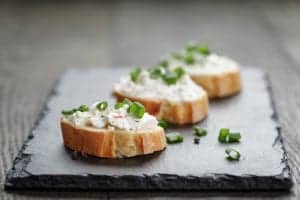 Not only is spread super easy to make, but it can be enjoyed with a whole heap of different foods including crisps or crackers as well as on bread, in sandwiches or on toast, making it the perfect food for your garden dining. Just mix 300g of grated Red Leicester (we recommend our delicious Red Leicester with chilli and red pepper for an extra kick of flavour), 140g of light mayonnaise, 2-3 tsp of English mustard and 15g pack of chive snipped.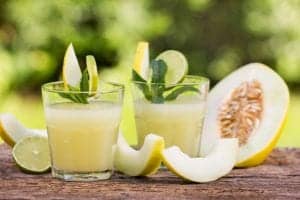 If you are choosing to sit outside this summer, then you will certainly want to cool yourself down. Melon spritzers are the perfect way to do that. Just blend 500g of honeydew, galia or cantaloupe melon chunks with the zest and juice of two limes and 100ml of cloudy apple juice, then serve with chilled lemonade and crushed ice. If you're having a garden party with friends, you could even add 200ml of chilled white wine!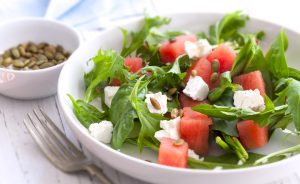 The crisp, fresh taste of a salad is what makes it the perfect food for summer. We sell salad boxes in multiple different sizes, as well as different varieties, so you can really mix it up. We recently shared our favourite salad recipes in our blog "Take Your Salad to The Next Level" which you can view here if you're looking for some inspiration.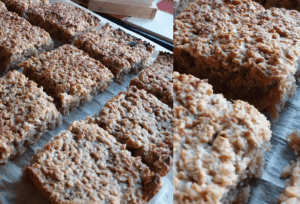 One of our customers recently shared a picture of some fantastic flapjacks which were made from our very own pear and ginger so we couldn't resist sharing! Adding fruit into flapjacks is a great way of preventing waste or leftovers and is also a delicious heathy alternative. Just follow your usual flapjack recipe but add mashed pear and ginger in with your oats. Simply delicious!
Just like our customer mentioned above, if you whip up any of our recipes or use our produce in your own recipes then don't forget to share a picture with us on Instagram.