Top Tips to Make Your Christmas Dinner a Showstopper
Back To News
From timings to different methods of cooking and everything in-between, cooking a Christmas dinner can end up being a rather stressful part of the festive season.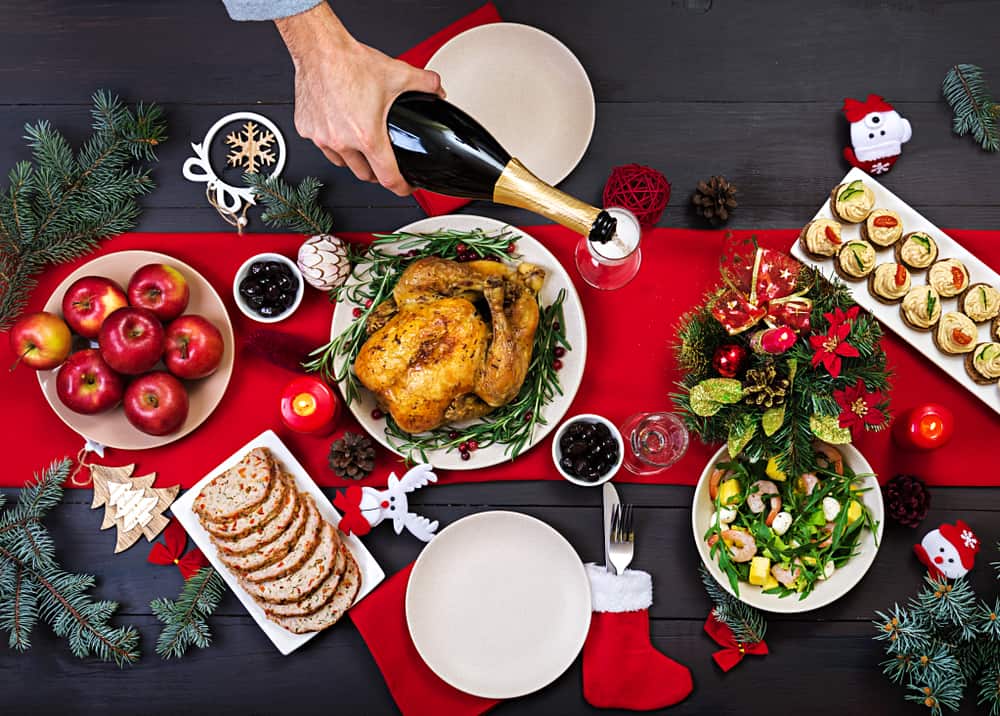 To remove any of this unnecessary, and unwanted, pressure building up, we have gathered some of our top tips to making your Christmas dinner the best one yet.
Prepare the night before
Being organised is the key to Christmas and whilst you may think you're too busy to prepare your Christmas dinner on Christmas eve, you'll certainly be grateful you did when you remember how hectic Christmas day is! Christmas is about spending time with your loved ones, not alone all day in the kitchen. Cut up all your vegetables and keep them covered so they stay fresh for the morning. Alternatively, you could order our Fuss Free Prepped Festive Feast which not only has all the vegetables you need, but they're already prepped too! Remember to have all the extra bits like your cranberry sauce ready before the big day too!
Get your timings sorted
There are many different things going on in the kitchen on Christmas day and the last thing you want is to be leaving your guests going hungry at the dinner table, so make sure all your timings are sorted. You should know what time the turkey needs to go in the oven, as well as what times it needs to be checked and when your pigs in blankets need to start cooking.
DON'T boil your vegetables!
Boiling vegetables may seem like the easy option, however roasting vegetables gives them much more flavour which you certainly don't want to miss out on. Pretty much all vegetables can be roasted from raw, even sprouts! If you want to really impress your guests, roasting is definitely the better option. You could even add in a little garlic or thyme when roasting for an extra flavour. If you're looking for something completely different you could try one of our five favourite festive sprout recipes.
Cook your vegetables with your turkey
Following on from the above, you could actually choose to roast your vegetables with your turkey. From carrots to sprouts to parsnips to potatoes and cabbage; the list of delicious vegetables that are served for your Christmas day guests will feel endless. With so many different things to be cooking, your hob will soon start to look like a balancing act of pots and pans and whilst you're aiming to serve a showstopper, you don't want this showstopper to actually be your balancing act tumbling down. That's why we recommend you cook your vegetables with your turkey, if you have no vegetarians or vegans at the dinner table. Place any roasted vegetables underneath the turkey when cooking, as all the delicious juices off the meat will coat the vegetables.
As we mentioned above, our Fuss Free Prepped Festive Feast is ideal for taking away all the stresses of Christmas cooking and it can even be pre-ordered to arrive at your door on Christmas Eve. If you're wanting to prepare your vegetables yourself, then be sure to take a look at our Festive Feast Box too.