Veganuary is officially in full swing which means many are making the new year's resolution to consume less animal-based products, and instead enjoy a plant-based diet for the whole of January.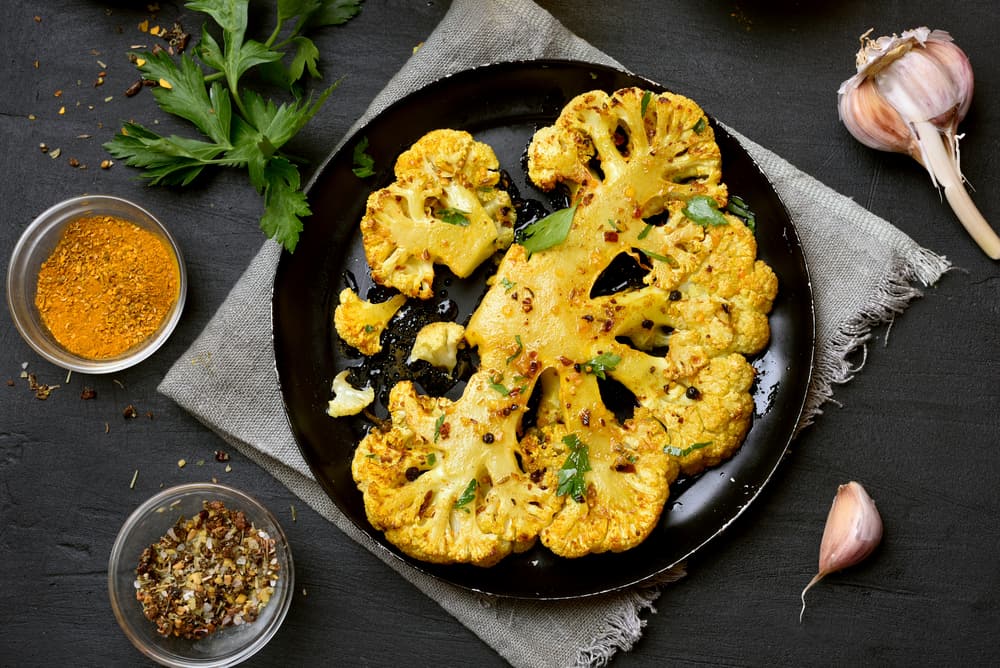 If you've never tried a Vegan diet before, you may be wondering what the easiest swaps are, so we've gathered some of our favourites below.
Swap Beef for Portobello Mushrooms
One of our favourite recipes here at M.Hughes, that we use time and time again, is our portobello mushroom burger. Portobello mushrooms are thick and meaty and make a great swap for your usual burgers. You can find our recipe here.
Swap Steak for Cauliflower
If you're looking to replace your usual Friday night meaty dinner with a Vegan alternative, then cauliflower steaks may be the answer for you. Once roasted with seasonings like salt, pepper, garlic powder or paprika you'll find you have a satisfying and hearty plant-based meal.
Swap Cream for Coconut Milk
Now we know that there are many different alternatives when it comes to milk, but did you know that coconut milk is actually a great substitute for cream? A can of coconut soup is a great addition to any soups, sauces or dessert dishes as opposed to heavy cream. We recommend using our can of coconut milk in your next vegan curry recipe, in order to get that desired thick consistency to the sauce.
Swap Eggs for Mashed Banana When Baking
It can be difficult to find a Vegan alternative for egg, however if you're looking for a replacement when baking then a mashed-up banana may be the answer. In chewy baked goods like brownies, you can use one ripe mashed banana for every egg in the recipe.
Swap Spaghetti for Courgette
What many new Vegans don't realise is that some pasta is actually not Vegan, as it is commonly made with egg. If you're struggling to find spaghetti that is Vegan friendly, we recommend you try courgetti! Use a spiralizer or vegetable peeler on your courgettes so you have thin strips and then fry in a pan. Once cooked, toss in flavourings like chilli, garlic or ginger or drench with soy sauce.
If you happen to use any of our fresh fruit and vegetable produce during Veganuary, be sure to share a snap with us over on Instagram! If you do, you may just receive a secret discount code in your DM's, which you could use against our Vegan'ing Box on your journey to plant-based bliss!