As the weather gets colder there's no doubt that we'll be reaching for the nearest winter warmer dish we can, and is there anything nicer for the soul (and stomach) than a smokin' chilli con carne?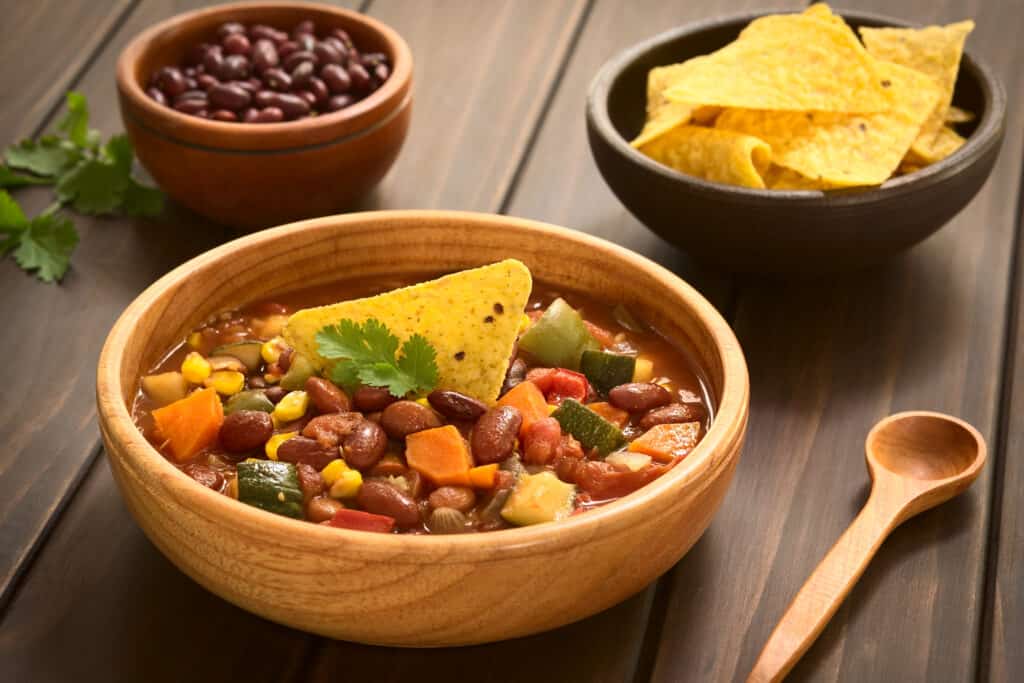 Actually yes, there is… the Vegan version!
To celebrate World Vegan month, we've got a recipe for Chilli-'non'-carne. Check out what you need below, and the method too.
Ingredients:
Oil (for frying)
1 large onion (chopped)
1 pepper (chopped)
1 x 400g tin of chopped tomatoes
1 x 400g tin of kidney beans
1 tsp of Pirate Stew Spice
2 tsp of chilli sauce
½ tsp cumin powder
1 vegetable stock cube
1 tbsp tomato puree
3 handfuls of quorn mince
Pinch of salt
Rice
Tortilla chips
Method:
Heat the oil in a frying pan and add the onion and pepper. Fry until both are soft.
Add the Quorn mince and cook until brown. This will usually take around 3 minutes.
Next, add the tomatoes, beans, tomato puree, stock, garlic, chilli, cumin powder and salt and cook on a low heat for 20 minutes, stirring occasionally to thicken.
Whilst the above is cooking in the pan, begin to cook the rice.
Taste to see if more chilli sauce is needed. If it is, you may want to add a little more and cook for a further few minutes.
Once at your desired thickness, serve the chilli with rice and tortilla chips too.
Make sure you've got all the ingredients by adding them to your basket today and remember, if you cook up our delicious chilli recipe then share a picture with us on our Instagram using the hashtag #CuttingVegRecipes for a discount off your next order.