The beauty of Chinese cuisine is its versatility. Dishes can be made using any of your favourite vegetables which is why this month we've got a super stir-fry recipe for you that combines fantastic flavours with fresh, crunchy vegetables from our sit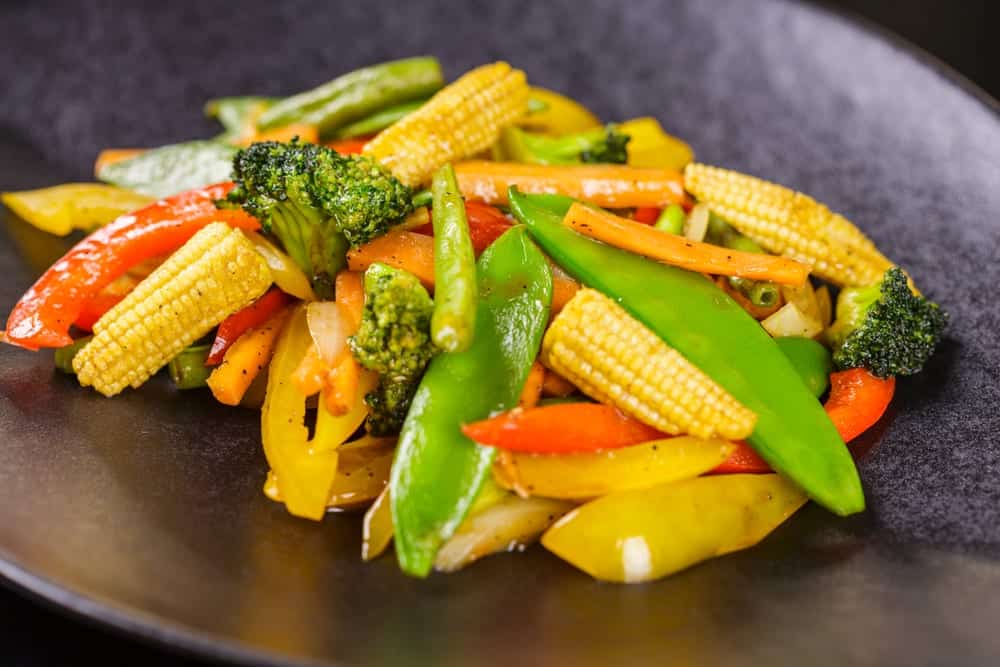 Ingredients:
30ml oil
4 garlic cloves, chopped
2 carrots, sliced
Salt and Pepper to taste
30ml soy sauce
1 tsp cornflour
Method:
Firstly, prepare your ingredients. From your Asian Fusion box, you will need to peel and grate 2 inches of ginger, slice the pepper, chop the mushrooms, wash and trim the mangetout and baby corn and then chop the red chillies and onion finely.
Now, heat the oil in a large wok or frying pan and add the grated ginger and chopped garlic to infuse flavour.
Add the beansprouts and carrots to the pan and stir-fry for a few minutes, then remove and set aside.
Tip in the rest of the vegetables and fry for about 5 minutes. If the pan starts to get a little dry during cooking, then add a splash of water.
Whilst this is cooking, combine the soy sauce and cornflour together and when the above is cooked, drizzle over the vegetables in the pan and stir to evenly coat.
Finally, add back in the beansprouts and carrots and toss all together.
Season to taste with salt and pepper and serve immediately with steamed white rice or as a side dish to a Chinese meal.
We also stock a range of spiced sauces that would suit any Chinese dish perfectly. We definitely recommend you try the Thai-Style Sweet and Sour Sauce!
If you happen to make this sizzling stir-fry, then don't forget to share a picture with us by tagging us @mhughes_sons on Instagram using the hashtag #CuttingVegRecipes. If you do, you'll receive a unique discount code straight to your DM's for 10% off your next shop!
Also on our Instagram you'll find plenty of other delicious recipes; like this one for Chinese salt and pepper chips so head on over now.
View this post on Instagram