What's on the menu: Homemade Hash Browns with Spinach and Carrot
Back To News
Hashbrowns are a must when it comes to the breakfast table!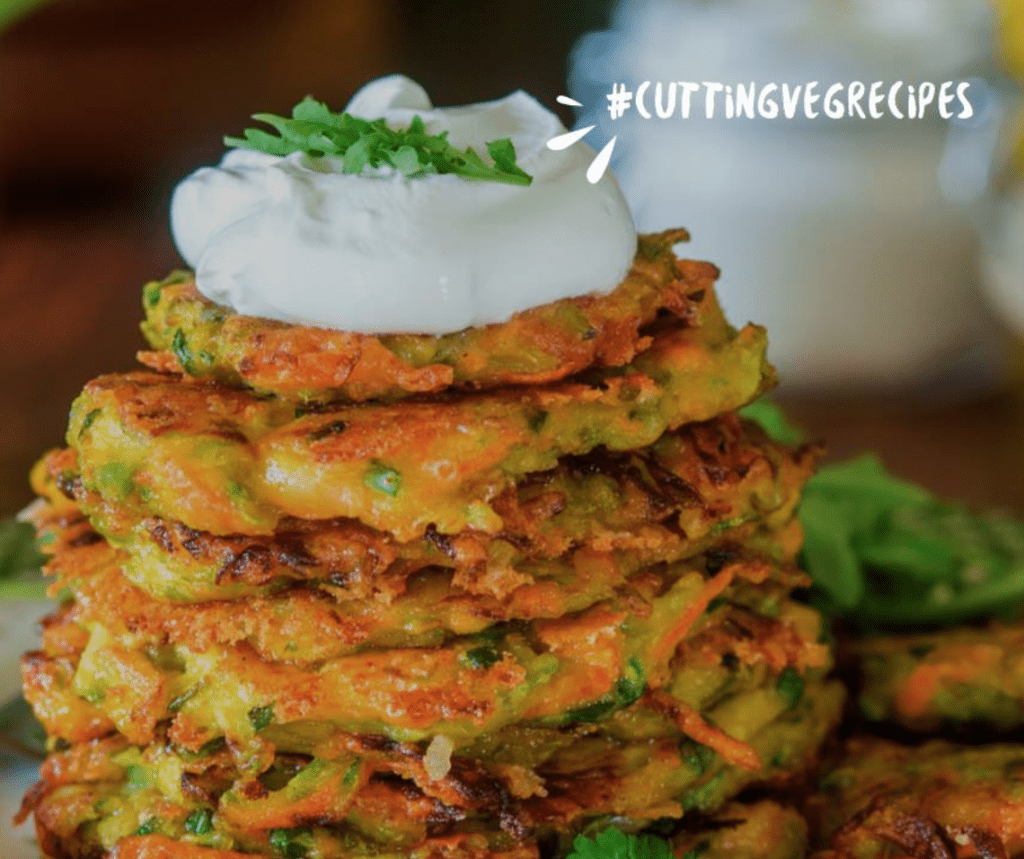 This recipe however, incorporates a mixture of vegetables so that you can enjoy this crispy treat, without the guilt of grease. They're crunchy on the outside with a slight fluffy texture to the centre making them a firm favourite light snack or a perfect addition to your cooked breakfast.
Time: approx. 30 mins, 15 prep, 12 cook time
Serves: 4
*3 of 5 a day
Ingredients:
Potatoes (3 grated)
Fresh Spinach leaves (15g, chopped)
Onion (1/2 chopped finely)
Carrot (1/2 grated)
Cornflour (1 ½ tablespoon)
Red Chilli powder (1/2 tsp)
Salt
Step 1:
Grab your potatoes; wash, peel and grate them. Once they are grated coarsely, place in water to remove the starch and leave them to rest here for 10 minutes.
Step 2:
After this, all excess water needs draining from the potatoes. To do this, place the potato in a cloth and cover it, then squeeze it in your hands until there is no water left. As well as making the hash browns easier to cook, this also prevents any water splashing out of the pan when frying.
Step 3:
When finished, pop the potatoes in a bowl and add the grated carrot, chopped onion and spinach. Cover the mixture of vegetables in 1 ½ tablespoons of cornflour and salt (according to taste) and red chilli powder if you want a slight kick to the flavour. Mix all this together with your hands.
Step 4:
Whilst you wait for the oil to heat in a frying pan, separate the mixture into equal patties by gathering in your hand and flattening the mixture so it is about 2 inches wide and a quarter of an inch thick.
Step 5:
When the pan is hot, place your hash browns in the oil and allow each one to fry for 10 – 15 minutes on one side, and then around 5 minutes on the other. They should become a golden colour. If they go darker, they aren't necessarily burning unless your pan is too hot; they are just crisping up.
Step 6:
When fried, place the hash browns onto a piece of newspaper or kitchen roll so that any excess oil can be drained before eating. This makes the hash browns crispier and less greasy! Enjoy as breakfast or a quick go-to snack!
Why not try serving with some smashed avocado and a poached egg for a perfect brunch idea?