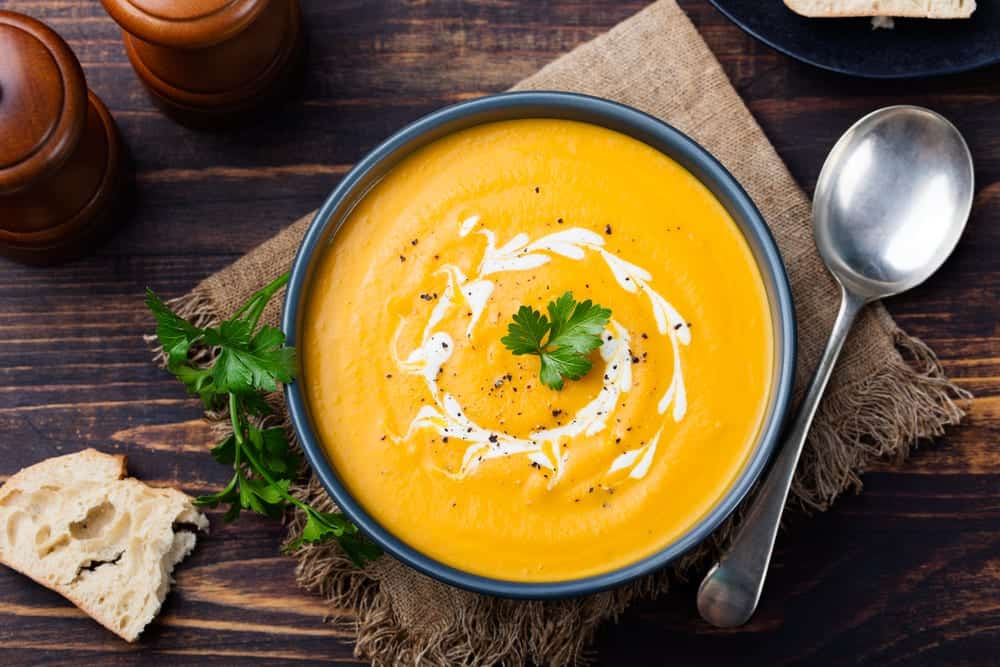 Time: 30 minutes
Serves: 4
3 – 4 of 5 a day
Ingredients:
Onion (1 chopped)
Celery (1 stick chopped)
Carrots (2 peeled and chopped)
Parsnips (500g peeled and chopped)
Olive oil
Garam Masala (1 tsp)
Paprika (1 tsp)
Vegetable stock (1 litre)
As the cold months begin to draw in, why not try this winter favourite up on a chilly evening. If you're after a quick and easy recipe then this soup is definitely for you. With garam masala and paprika for a flavoursome kick, this spicy parsnip soup will be sure to warm you up and bring all the nutritious goodness your body needs this Autumn season.
Step 1:
Chop up the onion, celery, carrots and parsnips. When your ingredients are prepared, heat a large soup pan with 1tbsp of olive oil and add the onion and celery to it. After 5 minutes when the two are softened, add in the carrot and parsnip for 10 minutes until soft.
Step 2:
For a kick of flavour, add in the garam masala and paprika to season and then, add in the vegetable stock. Bring this to the boil and then simmer for 15 minutes. Use a stick blender and carefully blend the soup until it is smooth in consistency.
Step 3:
Our top tip for serving this soup is to swirl in 1 teaspoon of double cream to add richness and then add a drizzle of chilli oil for one extra warming kick.