Wonderful Weaning Recipes Both You and Baby Will Love
Back To News
Baby's develop daily and whilst we mark the milestones of crawling, walking and talking with excitement, weaning can be a daunting and nervous next stage of your child's life.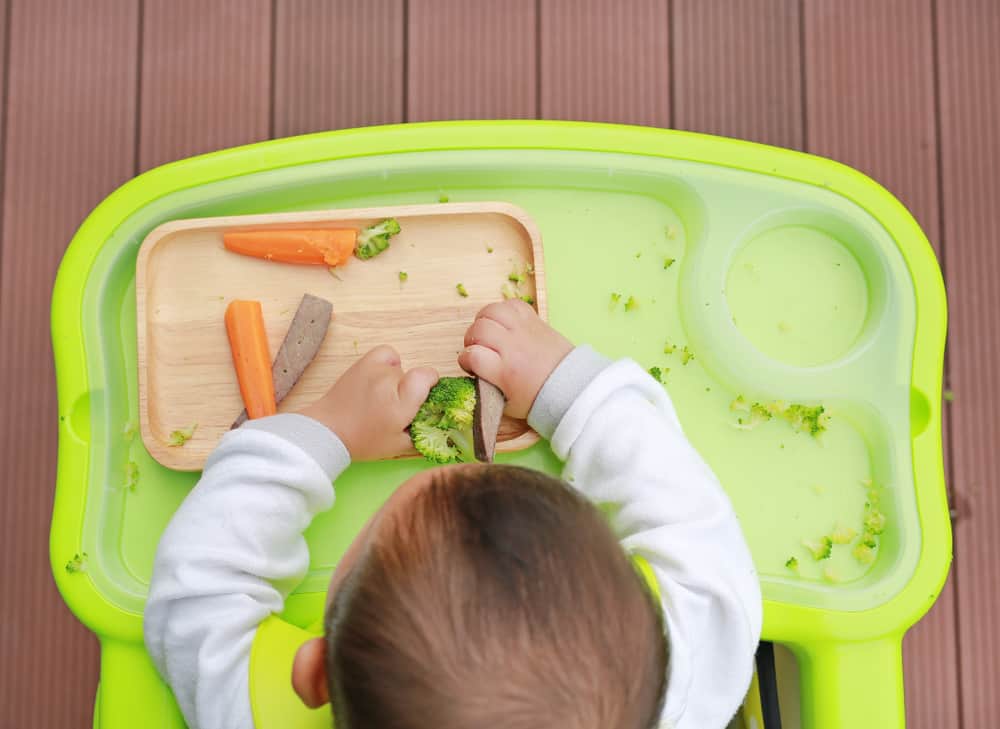 Introducing your baby to new foods and knowing what to feed them can be a a big responsibility.
Our owner Matt has nine children himself, so not only are the recipes we're going to share super easy, but they're also much loved too!
Around 6 Months Old 
Once your baby hit's their first six months in the world, it's time to introduce them to single fruit or vegetable purees and soft finger foods which will get them used to trying different flavours and textures.
For pureeing we recommend:
Steamed cauliflower or broccoli
Boiled sweet potatoes
Roasted butternut squash or pumpkin
For finger food, we recommend:
Mango slices with the skin removed
Banana chunks
Cucumber sticks with the skin removed
Around 8 Months Old
When your baby reaches 8 months old, they should have had a good few weeks exploring the solid foods listed above and now, you can get a little more creative with their food as well as add meat and dairy.
Some great combination foods for your baby are:
Blueberry Porridge
Simply make porridge with around 20g of oats and 120ml of milk and add blueberries when cooking to make them soft. You could also try this breakfast idea with some banana sticks on the side for some added finger food! If you want to enhance the flavour, add some cinnamon.
Macaroni Cheese
Everybody loves some mac n cheese so this could be a family favourite as well as your baby's! When making macaroni cheese for your baby, ensure they aren't over faced with a large portion and that the cooked dish is blended until it is smooth with soft lumps. You can add peas or even some salmon flakes to the dish if you're feeling adventurous.
10 – 12 Months
As your baby approaches their first birthday you can say goodbye to having to make separate foods just for them, as 'proper' meals can start to be introduced without the need for pureeing or blending.
Spaghetti Bolognese
Another firm family favourite, spaghetti Bolognese is a great meal to introduce your baby to different textured and different shaped foods that require eating differently. Ensure your baby's Bolognese is packed with finely diced vegetables like onion, pepper and chopped tomatoes to really give them some goodness.
Chicken and Leek Hotpot
Another dish that both you and baby will love tucking into is a delicious hotpot recipe, that allows your baby to try new vegetables like leek that they haven't before. Again, we recommend you add lots of veggies like carrot, broccoli and green beans for some extra goodness and flavour.
You can find plenty more recipes for you and your family over on our blog so be sure to check them out now.